Court rules Catholic school wrongfully fired gay substitute
International
A gay substitute teacher was wrongfully fired by a Roman Catholic school in North Carolina after he announced in 2014 on social media that he was going to marry his longtime partner, a federal judge has ruled.
U.S. District Judge Max Cogburn ruled Friday that Charlotte Catholic High School and the Roman Catholic Archdiocese of Charlotte violated Lonnie Billard's federal protections against sex discrimination under Title VII of the Civil Rights Act. Cogburn granted summary judgment to Billard and said a trial must still be held to determine appropriate relief for him.
"After all this time, I have a sense of relief and a sense of vindication. I wish I could have remained to teach all this time," Billard said in a statement released Friday by the ACLU, which represented him in court. "Today's decision validates that I did nothing wrong by being a gay man."
Billard taught English and drama full-time at the school for more than a decade, earning its Teacher of the Year award in 2012. He then transitioned to a role as a regular substitute teacher, typically working more than a dozen weeks per year, according to his 2017 lawsuit.
He posted about his upcoming wedding in October 2014 and was informed by an assistant principal several weeks later that he no longer had a job with the school, according to the ruling.
The defendants said that they fired Billard not because he was gay, but rather because "he engaged in 'advocacy' that went against the Catholic Church's beliefs" when he publicly announced he was marrying another man, the ruling said.
But Cogburn ruled that the school's action didn't fit into exemptions to labor law that give religious institutions leeway to require certain employees to adhere to religious teachings, nor was the school's action protected by constitutional rights to religious freedom.
Related listings
A convicted Honduran drug trafficker and former leader of a cartel testified in United States federal court Thursday that he paid now-President Juan Orlando Hernández $250,000 for protection from arrest in 2012.Devis Leonel Rivera Maradiaga, f...

Moscow braced for more protests seeking the release of jailed opposition leader Alexei Navalny, who faces a court hearing Tuesday after two weekends of nationwide rallies and thousands of arrests in the largest outpouring of discontent in Russia in y...

An Israeli court on Monday approved the extradition of a former teacher wanted in Australia on charges of child sex abuse, potentially paving the way for her to stand trial after a six-year legal battle.Malka Leifer, a former educator who is accused ...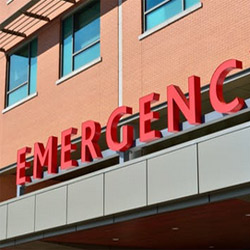 Chicago Firm Covers Bankruptcy in the Wake of COVID-19
The COVID-19 pandemic has damaged the economy, leaving many families and business owners worried about how they will pay for even the most basic expenses. In the midst of this crisis, you might be considering filing for bankruptcy or wondering how COVID-19 will affect an existing bankruptcy filing. No matter your situation, Chicago Bankruptcy Law Firm of Daniel J. Winter is here to help give you the answers and assistance that you need. We are more than happy to explain to anyone in financial distress exactly what their options are. We offer the "Touchless Bankruptcy" so you don't have to leave your home to consult with us!

We can help you make sense of your student loans, at each step of the process. We can guide you and give you options that the lenders don't tell you about. From choosing a school for your child, planning to try to minimize the debt, to selecting the types of loans from what is available, to helping with repayment plans, we can help you manage all parts of the college financial process. We can also help when student loans spin out of control.
Business News