Tunisian court releases prominent radio director from prison
International
Tunisia's most popular private radio station said an appeal court has allowed its director to be released on bail from prison, after more than three months of detention.

Mosaique FM announced Wednesday that its director, Noureddine Boutar, was freed after the appeal court ordered a bail of one million dinars (about $323,500) and a travel ban. The reasons behind the decision have not been made public.

Boutar was arrested in February on suspicion of money laundering and illicit enrichment, according to his lawyers who said the accusations were unfounded.

One of his lawyers, Ayoub Ghedamsi, said he was imprisoned because he was critical of the government.

The move comes amid a wave of arrests of opponents of the Tunisian president, Kais Saied. Rights groups have denounced a growing crackdown on dissent in the north African nation.

Last week, a Tunisian appeals court sentenced a journalist to five years in prison for revealing details of a counterterrorism operation and refusing to reveal his sources, according to his lawyer, prompting outcry from media rights advocates.

It was believed to be the worst sentence against a journalist in Tunisia since the 2011 Arab Spring revolution pushed out a long-serving autocrat and ushered in a new democratic system with more media freedom.

About 20 prominent opposition figures, including journalists, political party leaders, lawyers and female activist activist Chaima Issa are currently detained on a variety of charges.


Related listings
Spain's Constitutional Court said Tuesday it would consider a legal challenge lodged by the far-right Vox party against a new law extending rights for transgender teenagers and encouraging tolerance for sexual diversity in schools. The wide-ran...

The U.K. Supreme Court ruled Wednesday that Ukraine can go to trial to try to avoid repaying $3 billion in loans it said it took under pressure from Russia in 2013 to prevent it from trying to join the European Union. The court rejected an attempt to...

A Pakistani court on Wednesday acquitted the parents of an exiled female human rights activist, a defense lawyer said, three years after the couple was arrested on charges of terror financing and sedition.The 2019 arrests of Gulalai Ismail's pa...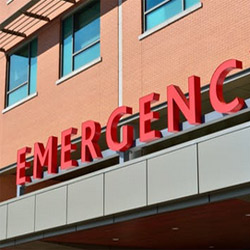 Nicholas C. Minshew - Minshew & Ahluwalia LLP
<Nicholas C. Minshew, Attorney at Law, concentrates his practice in the area of Family Law including divorce, separation, child support, child custody, alimony, division of property, separation agreements, domestic violence, prenuptial agreements, and child support enforcement & modification. Mr. Minshew provides legal services to clients in Washington, D.C., and throughout Maryland, including Montgomery County, Frederick County, and Prince George's County.

Mr. Minshew obtained his Juris Doctorate degree from the American University, Washington College of Law in 2000, where he worked as an editor for the Administrative Law Review. After receiving his law degree, Mr. Minshew worked as an attorney for the global law firm of Morgan, Lewis & Bockius LLP, and for Leonard Street & Deinard LLP representing companies in Federal proceedings. During that time, Mr. Minshew redirected his focus to provide legal services directly to individuals and families.
Business News