Court: Ukraine can try to avoid repaying $3B loan to Russia
International
The U.K. Supreme Court ruled Wednesday that Ukraine can go to trial to try to avoid repaying $3 billion in loans it said it took under pressure from Russia in 2013 to prevent it from trying to join the European Union. The court rejected an attempt to avoid a trial by a British company acting on Russia's behalf to collect the loans. Ukraine said it borrowed the money while facing the threat of military force and massive illegal economic and political pressure nearly a decade before Russia invaded its neighbor. Ukrainian President Volodymyr Zelenskyy tweeted that the ruling was "another decisive victory against the aggressor." "The Court has ruled that Ukraine's defense based on Russia's threats of aggression will have a full public trial," he tweeted. "Justice will be ours." The case was argued in November 2021, and the court was not asked to consider Russia's invasion of Ukraine three months later.Russia's invasion of Ukraine three months later.
Related listings
A Pakistani court on Wednesday acquitted the parents of an exiled female human rights activist, a defense lawyer said, three years after the couple was arrested on charges of terror financing and sedition.The 2019 arrests of Gulalai Ismail's pa...

Two former German soldiers were convicted Monday of trying to form a mercenary group to intervene in Yemen's civil war. They were found guilty of attempting to form a terrorist organization.The Stuttgart state court said the two men, aged 61 an...

Two judges on India's top court on Thursday differed over a ban on the wearing of the hijab, a headscarf used by Muslim women, in educational institutions and referred the sensitive issue to a larger bench of three or more judges to settle.Just...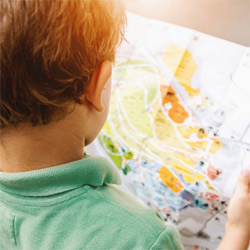 St. Louis Missouri Criminal Defense Lawyer
A National Presence with clients all over the country. For years, The Law Offices of John M. Lynch, LLC, has been committed to providing clients with the attentive service and the strong representation needed to resolve complex criminal defense, personal injury and general litigation issues. And we have achieved and unparalleled level of success. Our St. Louis trial lawyers aggressively defend state and federal cases involving drug crimes, white collar crimes, violent crimes, DWI and other crimes in the St. Louis area and beyond. As our motto states, YOUR SOLUTION BEGINS WITH US. Call us today for your free consulation!"

Any federal crime allegation or arrest can change your life. The consequences for a conviction are severe, including the possibility of fines, property forfeiture, prison time and other punishments. Aggressive representation is needed to defend against charges at the federal level. The Law Offices of John M. Lynch, LLC, offers experienced federal criminal defense for clients in St. Louis, St. Charles and surrounding communities in Missouri, Illinois and the nation. Our law firm has a proven record of success for cases involving serious federal charges.
Business News