Top Spanish court considers far-right challenge to LGBT law
International
Spain's Constitutional Court said Tuesday it would consider a legal challenge lodged by the far-right Vox party against a new law extending rights for transgender teenagers and encouraging tolerance for sexual diversity in schools.

The wide-ranging LGBT rights law passed in February allows any Spanish citizen over 16 years to change their legally registered gender without medical supervision. Minors aged 12-13 still need a judge's authorization, while those between 14 and 16 must be accompanied by their parents or legal guardians. Previously, transgender people needed a diagnosis by several doctors of gender dysphoria.

The Constitutional Court issued a statement confirming it had considered a legal brief lodged by Vox lawmakers and would analyze alleged violations of parental rights, the right to religious expression, freedom of speech and equality of all citizens before the law.

Vox said the recent legislation, which was promoted by the far-left United We Can party within Spain's governing coalition, introduced "state interference in areas that should remain strictly personal."

The far-right movement argued that a parent's right to oversee the religious education of their children, which is guaranteed in the Spanish constitution, was violated by the introduction of material in schools aimed at teaching children to respect and tolerate sexual diversity.

It also attacked the introduction of gender self-identification, which allows anyone to change their legal gender without prior authorization from a doctor or judge, endangers women's rights. It referred to the case of a convicted rapist being held in a women's prison in Scotland while transitioning. That inmate was transferred to a men's prison after being assessed by prison authorities.
Related listings
The U.K. Supreme Court ruled Wednesday that Ukraine can go to trial to try to avoid repaying $3 billion in loans it said it took under pressure from Russia in 2013 to prevent it from trying to join the European Union. The court rejected an attempt to...

A Pakistani court on Wednesday acquitted the parents of an exiled female human rights activist, a defense lawyer said, three years after the couple was arrested on charges of terror financing and sedition.The 2019 arrests of Gulalai Ismail's pa...

Two former German soldiers were convicted Monday of trying to form a mercenary group to intervene in Yemen's civil war. They were found guilty of attempting to form a terrorist organization.The Stuttgart state court said the two men, aged 61 an...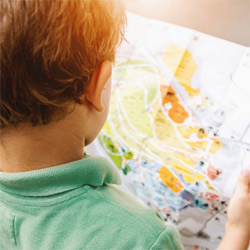 St. Louis Missouri Criminal Defense Lawyer
A National Presence with clients all over the country. For years, The Law Offices of John M. Lynch, LLC, has been committed to providing clients with the attentive service and the strong representation needed to resolve complex criminal defense, personal injury and general litigation issues. And we have achieved and unparalleled level of success. Our St. Louis trial lawyers aggressively defend state and federal cases involving drug crimes, white collar crimes, violent crimes, DWI and other crimes in the St. Louis area and beyond. As our motto states, YOUR SOLUTION BEGINS WITH US. Call us today for your free consulation!"

Any federal crime allegation or arrest can change your life. The consequences for a conviction are severe, including the possibility of fines, property forfeiture, prison time and other punishments. Aggressive representation is needed to defend against charges at the federal level. The Law Offices of John M. Lynch, LLC, offers experienced federal criminal defense for clients in St. Louis, St. Charles and surrounding communities in Missouri, Illinois and the nation. Our law firm has a proven record of success for cases involving serious federal charges.
Business News