Polish director demands apology from justice minister for comparing her film
International
Film director Agnieszka Holland demanded an apology from Poland's justice minister after he compared her latest film, which explores the migration crisis at the Poland-Belarus border, to Nazi propaganda.

Holland said Wednesday that she planned to bring defamation charges against Justice Minister Zbigniew Ziobro unless she receives an apology within seven days. She also demanded that he make a charitable donation of 50,000 Polish zlotys ($11,600) to an association that helps Holocaust survivors.

Holland's feature film, "Green Border," explores a migration crisis that has played out along Poland's border with Belarus over the past two years. It takes a sympathetic approach toward the migrants from the Middle East and Africa who got caught up as pawns in a geopolitical standoff.

It also looks critically at the way Poland's security services pushed back migrants who were lured to the border by Belarus, an ally of Russia.

Ziobro slammed the film earlier this week, saying: "In the Third Reich, the Germans produced propaganda films showing Poles as bandits and murderers. Today, they have Agnieszka Holland for that."

He made his comment on the social platform X, formerly Twitter, on Monday, a day before the film had its world premiere at the Venice Film Festival.

Holland noted in a statement that Ziobro, who serves as prosecutor general as well as justice minster, commented on her film without having seen it and that she believed his words amounted to defamation, calling them "despicable."

"I cannot remain indifferent to such an open and brutal attack by a person who holds the very important constitutional position of minister of justice and prosecutor general in Poland," she wrote in a statement from Venice dated Wednesday but published in Poland on Thursday.
Related listings
Pakistan's prime minister said Wednesday he is moving toward dissolving parliament, starting a possible countdown to a general election, as his chief political rival fought to overturn a corruption conviction that landed him in a high-security ...

Tunisia's most popular private radio station said an appeal court has allowed its director to be released on bail from prison, after more than three months of detention.Mosaique FM announced Wednesday that its director, Noureddine Boutar, was f...

Spain's Constitutional Court said Tuesday it would consider a legal challenge lodged by the far-right Vox party against a new law extending rights for transgender teenagers and encouraging tolerance for sexual diversity in schools. The wide-ran...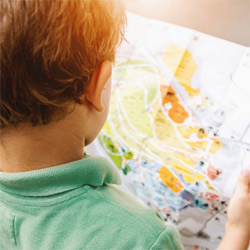 St. Louis Missouri Criminal Defense Lawyer
A National Presence with clients all over the country. For years, The Law Offices of John M. Lynch, LLC, has been committed to providing clients with the attentive service and the strong representation needed to resolve complex criminal defense, personal injury and general litigation issues. And we have achieved and unparalleled level of success. Our St. Louis trial lawyers aggressively defend state and federal cases involving drug crimes, white collar crimes, violent crimes, DWI and other crimes in the St. Louis area and beyond. As our motto states, YOUR SOLUTION BEGINS WITH US. Call us today for your free consulation!"

Any federal crime allegation or arrest can change your life. The consequences for a conviction are severe, including the possibility of fines, property forfeiture, prison time and other punishments. Aggressive representation is needed to defend against charges at the federal level. The Law Offices of John M. Lynch, LLC, offers experienced federal criminal defense for clients in St. Louis, St. Charles and surrounding communities in Missouri, Illinois and the nation. Our law firm has a proven record of success for cases involving serious federal charges.
Business News