More protests called in Moscow to demand Navalny's release
International
Moscow braced for more protests seeking the release of jailed opposition leader Alexei Navalny, who faces a court hearing Tuesday after two weekends of nationwide rallies and thousands of arrests in the largest outpouring of discontent in Russia in years.

Tens of thousands filled the streets across the vast country Sunday, chanting slogans against President Vladimir Putin and demanding freedom for Navalny, who was jailed last month and faces years in prison. Over 5,400 protesters were detained by authorities, according to a human rights group.

One of those taken into custody for several hours was Navalny's wife, Yulia, who was ordered Monday to pay a fine of about $265 for participating in an unauthorized rally.

While state-run media dismissed the demonstrations as small and claimed that they showed the failure of the opposition, Navalny's team said the turnout demonstrated "overwhelming nationwide support" for the Kremlin's fiercest critic. His allies called for protesters to come to the Moscow courthouse on Tuesday.

"Without your help, we won't be able to resist the lawlessness of the authorities," his politician's team said in a social media post.

Mass protests engulfed dozens of Russian cities for the second weekend in a row despite efforts by authorities to stifle the unrest triggered by the jailing of 44-year-old Navalny.

He was arrested Jan. 17 upon returning from Germany, where he spent five months recovering from nerve-agent poisoning that he blames on the Kremlin. Russian authorities reject the accusation. He faces a prison term for alleged probation violations from a 2014 money-laundering conviction that is widely seen as politically motivated.

Last month, Russia's prison service filed a motion to replace his 3 1/2-year suspended sentence from the conviction with one he must serve. The Prosecutor General's office backed the motion Monday, alleging Navalny engaged in "unlawful conduct" during the probation period.
Related listings
An Israeli court on Monday approved the extradition of a former teacher wanted in Australia on charges of child sex abuse, potentially paving the way for her to stand trial after a six-year legal battle.Malka Leifer, a former educator who is accused ...

Thailand's Central Bankruptcy Court on Monday gave the go-ahead to financially ailing Thai Airways International to submit a business reorganization plan and appointed seven planners to oversee it.A press release from the airline said the plan ...

Virgin Atlantic's 1.2 billion-pound ($1.6 billion) restructuring plan was approved Wednesday by the High Court in London, allowing the international airline to continue rebuilding its operations after the devastation caused by the coronavirus p...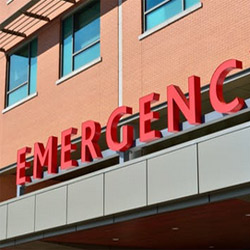 Nicholas C. Minshew - Minshew & Ahluwalia LLP
<Nicholas C. Minshew, Attorney at Law, concentrates his practice in the area of Family Law including divorce, separation, child support, child custody, alimony, division of property, separation agreements, domestic violence, prenuptial agreements, and child support enforcement & modification. Mr. Minshew provides legal services to clients in Washington, D.C., and throughout Maryland, including Montgomery County, Frederick County, and Prince George's County.

Mr. Minshew obtained his Juris Doctorate degree from the American University, Washington College of Law in 2000, where he worked as an editor for the Administrative Law Review. After receiving his law degree, Mr. Minshew worked as an attorney for the global law firm of Morgan, Lewis & Bockius LLP, and for Leonard Street & Deinard LLP representing companies in Federal proceedings. During that time, Mr. Minshew redirected his focus to provide legal services directly to individuals and families.
Business News