Tory Lanez pleads not guilty in Megan Thee Stallion shooting
Family Law
Rapper Tory Lanez pleaded not guilty through his attorney Wednesday to felony assault charges in the July shooting of hip-hop star Megan Thee Stallion.

Lawyer Shawn Chapman Holley entered the plea in a downtown Los Angeles courtroom to counts of assault with a semiautomatic firearm and carrying a loaded, unregistered firearm in a vehicle on behalf of Lanez, 28, who was not at the hearing.

Lanez was told to return for a hearing Jan. 20 and an order keeping him from making any kind of contact with Megan Thee Stallion was extended.

In a criminal complaint, prosecutors said Lanez, whose legal name is Daystar Peterson, fired on a victim identified as "Megan P." after she got out of an SUV during an argument in the Hollywood Hills on July 12, and "inflicted great bodily injury" on her. Megan Thee Stallion's legal name is Megan Pete. If convicted, Lanez faces a maximum sentence of roughly 23 years.

The Canadian rapper was charged in October after months of speculation and publicity surrounding the incident. At first, Los Angeles police reported the incident only as shots fired, a woman with foot injuries, and a man arrested on a weapons allegation.

Megan Thee Stallion, whose legal name is Megan Pete, revealed a few days later that her foot injuries came from gunshots, and more than a month later said in an Instagram video that it was Lanez who fired them. She slowly revealed more via social media in subsequent weeks.

"The way people have publicly questioned and debated whether I played a role in my own violent assault proves that my fears about discussing what happened were, unfortunately, warranted," she wrote.

The day after he was charged, Lanez tweeted "the truth will come to the light," and "a charge is not a conviction."

Lanez has not reached the stardom that Megan the Stallion has, but his album "Daystar," released in September after the shooting but before he was charged, reached the top 10 on the Billboard album chart, and he has had a successful run of mixtapes and major-label records since his career began in 2009.

Megan Thee Stallion was already a major up-and-coming star at the time of the shooting, and since then, her guest stint on the Cardi B song "WAP" helped turn the track ? and music video ? into a huge cultural phenomenon, and she appeared on the season premiere of "Saturday Night Live."
Related listings
Republicans suffered setbacks to court challenges over the presidential election in three battleground states on Friday while a law firm that came under fire for its work for President Donald Trump's campaign withdrew from a major Pennsylvania ...

North Carolina, yes. Pennsylvania, yes. Wisconsin, no. That's how the Supreme Court has answered questions in recent days about an extended timeline for receiving and counting ballots in those states. In each case, Democrats backed the extensio...

Supreme Court nominee Amy Coney Barrett vows to be a justice "fearless of criticism" as the split Senate charges ahead with confirmation hearings on President Donald Trump's pick to cement a conservative court majority before ...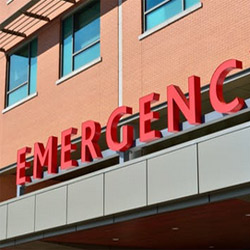 Chicago Firm Covers Bankruptcy in the Wake of COVID-19
The COVID-19 pandemic has damaged the economy, leaving many families and business owners worried about how they will pay for even the most basic expenses. In the midst of this crisis, you might be considering filing for bankruptcy or wondering how COVID-19 will affect an existing bankruptcy filing. No matter your situation, Chicago Bankruptcy Law Firm of Daniel J. Winter is here to help give you the answers and assistance that you need. We are more than happy to explain to anyone in financial distress exactly what their options are. We offer the "Touchless Bankruptcy" so you don't have to leave your home to consult with us!

We can help you make sense of your student loans, at each step of the process. We can guide you and give you options that the lenders don't tell you about. From choosing a school for your child, planning to try to minimize the debt, to selecting the types of loans from what is available, to helping with repayment plans, we can help you manage all parts of the college financial process. We can also help when student loans spin out of control.
Business News