Supreme Court issues flurry of last-minute election orders
Family Law
North Carolina, yes. Pennsylvania, yes. Wisconsin, no. That's how the Supreme Court has answered questions in recent days about an extended timeline for receiving and counting ballots in those states. In each case, Democrats backed the extensions and Republicans opposed them. All three states have Democratic governors and legislatures controlled by the GOP.

At first blush, the difference in the outcomes at the Supreme Court seems odd because the high court typically takes up issues to harmonize the rules across the country. But elections are largely governed by states, and the rules differ from one state to the next.

A big asterisk: These cases are being dealt with on an emergency basis in which the court issues orders that either block or keep in place a lower-court ruling. But there is almost never an explanation of the majority's rationale, though individual justices sometimes write opinions that partially explain the matter

There also is a difference in how the justices act based on whether they are ruling on a lawsuit that began in state or federal court.

Conservative justices who hold a majority on the Supreme Court object to what they see as intrusions by federal judges who order last-minute changes to state election rules, even in the middle of the coronavirus pandemic. The power to alter absentee ballot deadlines and other voting issues rests with state legislatures, not federal courts, according to the conservative justices.

The court also is divided, but so far has been willing to allow state courts interpreting their own state constitutions to play more of a role than their federal counterparts.

Last week, four conservative justices would have put on hold a Pennsylvania Supreme Court ruling allowing three additional days to receive and count mailed ballots. Three justices in Wednesday's order about North Carolina's absentee ballots would have blocked a six-day extension.

The justices did not finally resolve the legal issues involved, but they could do so after the election. A more thorough examination could come either in a post-election challenge that could determine the presidential winner if, for example, Pennsylvania proves critical to the national outcome, or in a less tense setting that might not affect the 2020 vote, but would apply in the future.
Related listings
Supreme Court nominee Amy Coney Barrett vows to be a justice "fearless of criticism" as the split Senate charges ahead with confirmation hearings on President Donald Trump's pick to cement a conservative court majority before ...

Hoping to replicate a strategy long seen as key to his appeal among conservative voters, President Donald Trump on Wednesday announced he is adding 20 names to a list of Supreme Court candidates he's pledged to choose from if he has future vacancies ...

A Tennessee judge who recently came off probation for mishandling cases improperly stripped a mother's parental rights without proper notice or a hearing, a state court said.The Tennessee Court of Appeals described the father as abusive to the ...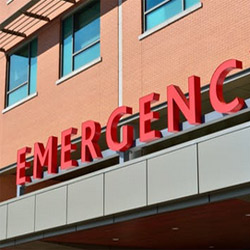 Chicago Firm Covers Bankruptcy in the Wake of COVID-19
The COVID-19 pandemic has damaged the economy, leaving many families and business owners worried about how they will pay for even the most basic expenses. In the midst of this crisis, you might be considering filing for bankruptcy or wondering how COVID-19 will affect an existing bankruptcy filing. No matter your situation, Chicago Bankruptcy Law Firm of Daniel J. Winter is here to help give you the answers and assistance that you need. We are more than happy to explain to anyone in financial distress exactly what their options are. We offer the "Touchless Bankruptcy" so you don't have to leave your home to consult with us!

We can help you make sense of your student loans, at each step of the process. We can guide you and give you options that the lenders don't tell you about. From choosing a school for your child, planning to try to minimize the debt, to selecting the types of loans from what is available, to helping with repayment plans, we can help you manage all parts of the college financial process. We can also help when student loans spin out of control.
Business News