Supreme Court pick Barrett draws on faith, family for Senate
Family Law
Supreme Court nominee Amy Coney Barrett vows to be a justice "fearless of criticism" as the split Senate charges ahead with confirmation hearings on President Donald Trump's pick to cement a conservative court majority before Election Day.

Barrett, a federal appeals court judge, draws on faith and family in her prepared opening remarks for the hearings, which begin Monday as the country is in the grips of the coronavirus pandemic. She says courts "should not try" to make policy, but leave those decisions to the government's political branches. She believes she would bring "a few new perspectives" as the first mother of school-age children on the nine-member court.

Trump chose the 48-year-old judge after the death of Justice Ruth Bader Ginsburg, a liberal icon. "I have been nominated to fill Justice Ginsburg's seat, but no one will ever take her place," Barrett says in her remarks to the Senate Judiciary Committee. The Associated Press obtained a copy of her statement on Sunday.

Barrett says she has resolved to maintain the same perspective as her mentor, the late Justice Antonin Scalia, who was "devoted to his family, resolute in his beliefs, and fearless of criticism." Republicans who control the Senate are moving at a breakneck pace to seat Barrett before the Nov. 3 election, in time to hear a high-profile challenge to the Affordable Care Act and any election-related challenges that may follow the voting.

Another reason for moving quickly: It's unclear whether the election results would make it harder to confirm Barrett before the end of the year if Democrat Joe Biden were to win the White House and Democrats were to gain seats in the Senate. The hearings are taking place less than a month after the death of Ginsburg gave Trump the chance to entrench a conservative majority on the court with his third justice.

Democrats have pressed in vain to delay the hearings, first because of the proximity to the election and now the virus threat. No Supreme Court has ever been confirmed so close to a presidential election. The country will get an extended look at Barrett over three days, beginning with her opening statement late Monday and hours of questioning Tuesday and Wednesday.
Related listings
Hoping to replicate a strategy long seen as key to his appeal among conservative voters, President Donald Trump on Wednesday announced he is adding 20 names to a list of Supreme Court candidates he's pledged to choose from if he has future vacancies ...

A Tennessee judge who recently came off probation for mishandling cases improperly stripped a mother's parental rights without proper notice or a hearing, a state court said.The Tennessee Court of Appeals described the father as abusive to the ...

The Trump administration can withhold millions of dollars in law enforcement grants to force states to cooperate with U.S. immigration enforcement, a federal appeals court in New York ruled Wednesday in a decision that conflicted with three other fed...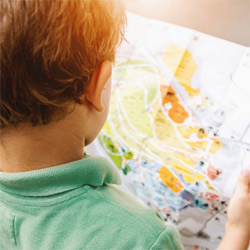 St. Louis Missouri Criminal Defense Lawyer
A National Presence with clients all over the country. For years, The Law Offices of John M. Lynch, LLC, has been committed to providing clients with the attentive service and the strong representation needed to resolve complex criminal defense, personal injury and general litigation issues. And we have achieved and unparalleled level of success. Our St. Louis trial lawyers aggressively defend state and federal cases involving drug crimes, white collar crimes, violent crimes, DWI and other crimes in the St. Louis area and beyond. As our motto states, YOUR SOLUTION BEGINS WITH US. Call us today for your free consulation!"

Any federal crime allegation or arrest can change your life. The consequences for a conviction are severe, including the possibility of fines, property forfeiture, prison time and other punishments. Aggressive representation is needed to defend against charges at the federal level. The Law Offices of John M. Lynch, LLC, offers experienced federal criminal defense for clients in St. Louis, St. Charles and surrounding communities in Missouri, Illinois and the nation. Our law firm has a proven record of success for cases involving serious federal charges.
Business News