Suspect in deadly Dutch tram shooting appears in court
Court Watch
Dutch prosecutors said Monday they have a "strong indication" that a man accused of fatally shooting four passengers on a tram in the central city of Utrecht in March had a "terrorist motive."

In a written statement following a preliminary hearing at Utrecht District Court, prosecutors said 37-year-old suspect Gokmen Tanis left a handwritten letter in a getaway car that said in Dutch: "I'm doing this for my religion, you kill Muslims and you want to take our religion away from us, but you won't succeed. Allah is great."

The March 18 shooting prompted authorities to advise Utrecht residents to stay indoors and to briefly raise the Dutch terror alert warning to its maximum level while police swarmed through the city hunting for the gunman.

Tanis, a Utrecht resident of Turkish descent, was arrested hours after the shooting and is being held on charges including multiple murder or manslaughter with terrorist intent for the deaths of three men and a woman. Two other people were seriously injured.

Dutch media reported that the father of one of his victims shouted insults at Tanis as he was led, handcuffed, from the courtroom at the end of Monday's brief hearing.

Prosecutors added that their suspicions of a terrorist motive also stem from two statements Tanis gave to an investigating judge before refusing to answer any further questions, and from the fact that he opened fire on people he did not know in a tram.

Prosecutors said in March that Tanis had confessed to the attack.

He will shortly be admitted to a specialist center to undergo psychological observation, prosecutors said. His trial is expected to start early next year.

Prosecutors said their investigation will continue in an effort to determine what exactly happened in and around the tram, Tanis' motive and the possible involvement of others, though they added that he said he acted alone.
Related listings
Adding a high-stakes immigration case to its election-year agenda, the Supreme Court said Friday it will decide whether President Donald Trump can terminate an Obama-era program shielding young migrants from deportation. The justice...

The Supreme Court ruled unanimously Monday against workers on oil drilling platforms off California who argued they should be paid for the off-work time they spend on the platform, including sleeping.The high court said that federal law applies to th...

A missing mother of five's estranged husband and his girlfriend are set to make their first court appearances in Connecticut after being charged with evidence tampering and hindering prosecution .Fotis Dulos and Michelle Troconis are scheduled to be ...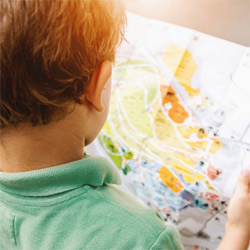 New York Commercial Litigation Law Firm - Woods Lonergan PLLC
Founded in 1993 by Managing Partner James F. Woods, Woods Lonergan PLLC has built a strong reputation as a resourceful and industrious firm that provides clients with clear, concise, and straightforward answers to their most challenging legal issues. Partner Lawrence R. Lonergan, who joined the firm in 2008, has been a friend and colleague to Mr. Woods for over 40 years and shares the same business philosophy. Woods Lonergan PLLC's collective experience and expertise enables the firm to expeditiously and effectively analyze the increasing challenges clients face in an evolving business and legal world, in many instances, avoiding unnecessary time and expense to our clients. Our mission is simple: provide cutting-edge expertise and sound advice in select areas of the law for corporate and business clients. We thrive on providing each client with personalized attention, forceful representation, and a collaborative team effort that embraces collective knowledge.
Business News