Estranged husband, girlfriend in court for missing mom case
Court Watch
A missing mother of five's estranged husband and his girlfriend are set to make their first court appearances in Connecticut after being charged with evidence tampering and hindering prosecution .

Fotis Dulos and Michelle Troconis are scheduled to be arraigned Monday at Norwalk Superior Court.

Both were arrested Saturday night in connection with the investigation into the May 24 disappearance of 50-year-old Jennifer Dulos in New Canaan. She was last seen dropping off her children at school and is still missing.
Details of the charges have not been released.

Jennifer and Fotis Dulos have been embroiled in a contentious divorce and child custody case for the past two years. It wasn't clear if Dulos and Troconis have criminal court lawyers who could respond to the allegations.
Related listings
A supplier of Texas' execution drugs can remain secret under a court ruling Friday that upheld risks of "physical harm" to the pharmacy, ending what state officials called a threat to the entire U.S. death penalty system.The decisio...

Texas prisons will no longer allow clergy in the death chamber after the U.S. Supreme Court blocked the scheduled execution of a man who argued his religious freedom would be violated if his Buddhist spiritual adviser couldn't accompany him.Eff...

The Philippine Supreme Court on Tuesday ordered the release of police documents on thousands of killings of suspects in the president's anti-drug crackdown, in a ruling that human rights groups said could shed light on allegations of extrajudic...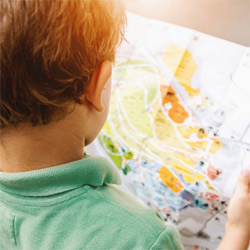 New York Commercial Litigation Law Firm - Woods Lonergan PLLC
Founded in 1993 by Managing Partner James F. Woods, Woods Lonergan PLLC has built a strong reputation as a resourceful and industrious firm that provides clients with clear, concise, and straightforward answers to their most challenging legal issues. Partner Lawrence R. Lonergan, who joined the firm in 2008, has been a friend and colleague to Mr. Woods for over 40 years and shares the same business philosophy. Woods Lonergan PLLC's collective experience and expertise enables the firm to expeditiously and effectively analyze the increasing challenges clients face in an evolving business and legal world, in many instances, avoiding unnecessary time and expense to our clients. Our mission is simple: provide cutting-edge expertise and sound advice in select areas of the law for corporate and business clients. We thrive on providing each client with personalized attention, forceful representation, and a collaborative team effort that embraces collective knowledge.
Business News