Supreme Court rules against oil drilling platform workers
Court Watch
The Supreme Court ruled unanimously Monday against workers on oil drilling platforms off California who argued they should be paid for the off-work time they spend on the platform, including sleeping.

The high court said that federal law applies to the workers and doesn't require them to be paid for nonworking time spent at their work location on the Outer Continental Shelf. The workers had argued that California law, which would require them to be compensated for that time, should apply.

Justice Clarence Thomas said in an opinion that "federal law is the only law" that applies on the Outer Continental Shelf and "there has never been any overlapping state and federal jurisdiction there." The question, he said, was whether federal law addressed the question of off-work time spent on the oil rig. He said it did and didn't require the workers to be paid.

The case before the Supreme Court involved Brian Newton, who worked on drilling platforms off California's coast near Santa Barbara from 2013 to 2015. Like others living and working on the platform, he worked 14-day shifts, spending 12 hours working and 12 hours off work but on standby, where he could not leave the platform.

In 2015, Newton filed a class action lawsuit arguing that his former employer, Parker Drilling, was violating California law by, among other things, failing to pay workers for the time they spent on standby, including the time they spent sleeping.

In making their ruling, the justices had to grapple with a 1953 law called the Outer Continental Shelf Lands Act. It says federal law applies on the Outer Continental Shelf. But the law also says the laws of the adjacent state are federal law to the extent they are "applicable and not inconsistent" with other federal law. If "federal law applies to a particular issue, state law is inapplicable," Thomas wrote.
Related listings
A missing mother of five's estranged husband and his girlfriend are set to make their first court appearances in Connecticut after being charged with evidence tampering and hindering prosecution .Fotis Dulos and Michelle Troconis are scheduled to be ...

A supplier of Texas' execution drugs can remain secret under a court ruling Friday that upheld risks of "physical harm" to the pharmacy, ending what state officials called a threat to the entire U.S. death penalty system.The decisio...

Texas prisons will no longer allow clergy in the death chamber after the U.S. Supreme Court blocked the scheduled execution of a man who argued his religious freedom would be violated if his Buddhist spiritual adviser couldn't accompany him.Eff...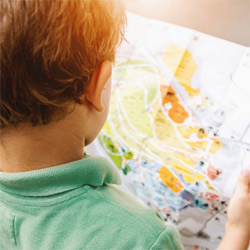 New York Commercial Litigation Law Firm - Woods Lonergan PLLC
Founded in 1993 by Managing Partner James F. Woods, Woods Lonergan PLLC has built a strong reputation as a resourceful and industrious firm that provides clients with clear, concise, and straightforward answers to their most challenging legal issues. Partner Lawrence R. Lonergan, who joined the firm in 2008, has been a friend and colleague to Mr. Woods for over 40 years and shares the same business philosophy. Woods Lonergan PLLC's collective experience and expertise enables the firm to expeditiously and effectively analyze the increasing challenges clients face in an evolving business and legal world, in many instances, avoiding unnecessary time and expense to our clients. Our mission is simple: provide cutting-edge expertise and sound advice in select areas of the law for corporate and business clients. We thrive on providing each client with personalized attention, forceful representation, and a collaborative team effort that embraces collective knowledge.
Business News