Texas' high court keeps execution drug supplier secret
Court Watch
A supplier of Texas' execution drugs can remain secret under a court ruling Friday that upheld risks of "physical harm" to the pharmacy, ending what state officials called a threat to the entire U.S. death penalty system.

The decision by the Texas Supreme Court, where Republicans hold every seat on the bench, doesn't change operations at the nation's busiest death chamber because state lawmakers banned the disclosure of drug suppliers for executions starting in 2015.

A lawsuit filed a year earlier by condemned Texas inmates argued that the supplier's identity was needed to verify the quality of the drugs and spare them from unconstitutional pain and suffering. Lower courts went on to reject Texas' claims that releasing the name would physically endanger pharmacy employees at the hands of death-penalty opponents.

Now, however, the state's highest court has found the risks valid and ordered the identity of the supplier to stay under wraps.

"The voters of Texas have expressed their judgment that the death penalty is necessary, and this decision preserves Texas' ability to carry out executions mandated by state law," Republican Texas Attorney General Ken Paxton said in a statement.

The court deciding that a "substantial" risk of harm exists appeared to largely hinge on an email sent to an Oklahoma pharmacy in which the sender suggested they enhance security and referenced the bombing of an Oklahoma City federal building in 1995.

"I'm speechless with the absurdity of them relying on that singular fact to close, to keep in secret how Texas essentially carries out its execution," said Maurie Levin, a defense attorney who helped bring the original lawsuit.

The availability of execution drugs has become an issue in many death penalty states after traditional pharmaceutical makers refused to sell their products to prison agencies for execution use. Similar lawsuits about drug provider identities have been argued in other capital punishment states.
Related listings
Texas prisons will no longer allow clergy in the death chamber after the U.S. Supreme Court blocked the scheduled execution of a man who argued his religious freedom would be violated if his Buddhist spiritual adviser couldn't accompany him.Eff...

The Philippine Supreme Court on Tuesday ordered the release of police documents on thousands of killings of suspects in the president's anti-drug crackdown, in a ruling that human rights groups said could shed light on allegations of extrajudic...

Laws passed by the Republican-controlled Wisconsin Legislature during a lame-duck session in December that weakened powers of the Democratic governor and attorney general were back before a circuit judge Monday, less than a week after another judge s...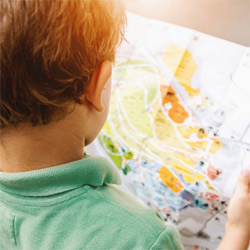 New York Commercial Litigation Law Firm - Woods Lonergan PLLC
Founded in 1993 by Managing Partner James F. Woods, Woods Lonergan PLLC has built a strong reputation as a resourceful and industrious firm that provides clients with clear, concise, and straightforward answers to their most challenging legal issues. Partner Lawrence R. Lonergan, who joined the firm in 2008, has been a friend and colleague to Mr. Woods for over 40 years and shares the same business philosophy. Woods Lonergan PLLC's collective experience and expertise enables the firm to expeditiously and effectively analyze the increasing challenges clients face in an evolving business and legal world, in many instances, avoiding unnecessary time and expense to our clients. Our mission is simple: provide cutting-edge expertise and sound advice in select areas of the law for corporate and business clients. We thrive on providing each client with personalized attention, forceful representation, and a collaborative team effort that embraces collective knowledge.
Business News