French court issues mixed ruling in Facebook nudity case
Corporate Law
A French court ruled Thursday that Facebook failed to fulfill its contractual obligations by closing without prior notice the account of a user who posted a photo of a famous 19th century nude painting.

But the Paris civil court also refused to order the company to restore the account or pay damages as requested by the user, a primary school teacher and art lover. The court said no damages were warranted because he didn't prove any harm suffered due to the account's closure and there was no need to order the account reopened because he was able to set up a new account immediately.

The court also said the 60-year-old Parisian teacher, Frederic Durand-Baissas, didn't prove the deactivation was caused by his posting of the painting.

The judge wrote that Durand-Baissas also didn't provide evidence that he lost contact information for hundreds of "friends," as his lawyer argued during a trial last month.

The plaintiff claimed his profile was suspended in 2011 hours after he posted a photo of Gustave Courbet's "The Origin of the World," a painting from 1866 that depicts female genitalia. He asked the court to order Facebook to reactivate his initial account and to pay him 20,000 euros ($23,500) in damages.

His lawyer, Stephane Cottineau, said that the decision was disappointing and that he would appeal the ruling.
Related listings
The Supreme Court is leaving in place a ruling that revived two federal lawsuits stemming from the lead-tainted water crisis in Flint, Michigan.The Supreme Court declined Monday to get involved in the cases, leaving in place a decision by the U.S. Co...

The smirk wiped from his face, a crying Martin Shkreli was sentenced to seven years in prison for securities fraud Friday in a hard fall for the pharmaceutical-industry bad boy vilified for jacking up the price of a lifesaving drug.Shkreli, the boyis...

A U.S. appeals court says an iconic Nike logo of a leaping Michael Jordan didn't violate the copyright of an earlier photograph of the basketball star.The 9th U.S. Circuit Court of Appeals said Tuesday that the logo was based on a photograph of Jorda...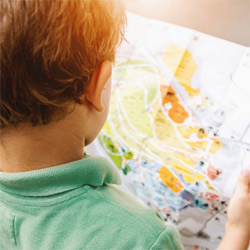 St. Louis Missouri Criminal Defense Lawyer
A National Presence with clients all over the country. For years, The Law Offices of John M. Lynch, LLC, has been committed to providing clients with the attentive service and the strong representation needed to resolve complex criminal defense, personal injury and general litigation issues. And we have achieved and unparalleled level of success. Our St. Louis trial lawyers aggressively defend state and federal cases involving drug crimes, white collar crimes, violent crimes, DWI and other crimes in the St. Louis area and beyond. As our motto states, YOUR SOLUTION BEGINS WITH US. Call us today for your free consulation!"

Any federal crime allegation or arrest can change your life. The consequences for a conviction are severe, including the possibility of fines, property forfeiture, prison time and other punishments. Aggressive representation is needed to defend against charges at the federal level. The Law Offices of John M. Lynch, LLC, offers experienced federal criminal defense for clients in St. Louis, St. Charles and surrounding communities in Missouri, Illinois and the nation. Our law firm has a proven record of success for cases involving serious federal charges.
Business News