Martin Shkreli cries in court, is sentenced to 7 years for securities fraud
Corporate Law
The smirk wiped from his face, a crying Martin Shkreli was sentenced to seven years in prison for securities fraud Friday in a hard fall for the pharmaceutical-industry bad boy vilified for jacking up the price of a lifesaving drug.

Shkreli, the boyish-looking, 34-year-old entrepreneur dubbed the "Pharma Bro" for his loutish behavior, was handed his punishment after a hearing in which he and his attorney struggled with limited success to make him a sympathetic figure

The defendant hung his head and choked up as he admitted to many mistakes and apologized to the investors he was convicted of defrauding. At one point, a clerk handed him a box of tissues.

"I want the people who came here today to support me to understand one thing: The only person to blame for me being here today is me," he said. "There is no conspiracy to take down Martin Shkreli. I took down Martin Shkreli."

In the end, U.S. District Judge Kiyo Matsumoto gave him a sentence that fell well short of the 15 years prosecutors wanted but was a lot longer than the 18 months his lawyer asked for. He was also fined $75,000.

He was found guilty in August of lying to investors in two failed hedged funds and cheating them out of millions. The case was unrelated to the 2015 furor in which he was accused of price-gouging, but his arrest was seen as rough justice by the many enemies he made with his smug and abrasive behavior online and off.

The judge insisted that the punishment was not about Shkreli's online antics or his raising the cost of the drug. "This case is not about Mr. Shkreli's self-cultivated public persona ... nor his controversial statements about politics or culture," Matsumoto said.

But she did say his conduct after the verdict made her doubt the sincerity of his remorse. She cited his bragging after the verdict that he would be sentenced to time served. And she quoted one piece of correspondence in which he wrote: "F--- the feds."

The judge ruled earlier that Shkreli would have to forfeit more than $7.3 million in a brokerage account and personal assets, including a one-of-a-kind Wu-Tang Clan album that he boasted of buying for $2 million.

Defense attorney Benjamin Brafman described Shkreli as a misunderstood eccentric who used unconventional means to make his defrauded investors even wealthier. He told the court that he sometimes wants to hug Shkreli and sometimes wants to punch him , but that his outspokenness shouldn't be held against him.
Related listings
A U.S. appeals court says an iconic Nike logo of a leaping Michael Jordan didn't violate the copyright of an earlier photograph of the basketball star.The 9th U.S. Circuit Court of Appeals said Tuesday that the logo was based on a photograph of Jorda...

Just five months after an adverse ruling from the U.S. Supreme Court had her in tears, Donna Murr was celebrating Monday after Gov. Scott Walker signed into law a bill that gives Wisconsin property owners more rights.The Murr family fought for more t...

The Supreme Court won't hear an appeal from former Qwest Communications International Inc. CEO Joseph Nacchio seeking an $18 million tax refund on money he gained from illegal stock sales.The justices on Monday left in place a lower court ruling that...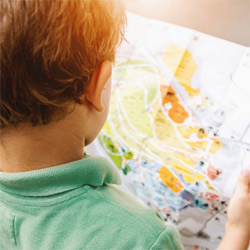 St. Louis Missouri Criminal Defense Lawyer
A National Presence with clients all over the country. For years, The Law Offices of John M. Lynch, LLC, has been committed to providing clients with the attentive service and the strong representation needed to resolve complex criminal defense, personal injury and general litigation issues. And we have achieved and unparalleled level of success. Our St. Louis trial lawyers aggressively defend state and federal cases involving drug crimes, white collar crimes, violent crimes, DWI and other crimes in the St. Louis area and beyond. As our motto states, YOUR SOLUTION BEGINS WITH US. Call us today for your free consulation!"

Any federal crime allegation or arrest can change your life. The consequences for a conviction are severe, including the possibility of fines, property forfeiture, prison time and other punishments. Aggressive representation is needed to defend against charges at the federal level. The Law Offices of John M. Lynch, LLC, offers experienced federal criminal defense for clients in St. Louis, St. Charles and surrounding communities in Missouri, Illinois and the nation. Our law firm has a proven record of success for cases involving serious federal charges.
Business News