McConnell touts Thapar for Supreme Court seat
Consumer Rights
Senate Majority Leader Mitch McConnell said Saturday he has touted fellow Kentuckian Amul Thapar to fill a looming vacancy on the Supreme Court, but acknowledged he has "no idea" who President Donald Trump will choose.

McConnell told reporters he has encouraged Trump to consider Thapar, and said he hopes the federal appeals court judge is "in the final group" as the president looks for a successor to retiring Justice Anthony Kennedy.

Thapar is a former U.S. District Court judge in Kentucky. He has already been nominated once by Trump, for his current seat on the 6th U.S. Circuit Court of Appeals. McConnell has been a longtime supporter of Thapar, stretching back to the judge's tenure as a federal prosecutor.

"I think he's absolutely brilliant, with the right temperament," McConnell said of Thapar. "But others have their favorites. And I have no idea who the president may choose."

Trump has said he will announce his choice on July 9. The president has promised to draw the next justice from a list of 25 prospective candidates that was first established during the 2016 presidential campaign and updated last fall, with advice from conservatives. Thapar's name has come up among possible nominees being eyed.

In a speech Saturday to a GOP gathering in Louisville, McConnell said the goal is to have a new justice in place in time for the start of the Supreme Court's next term in October. As majority leader, McConnell sets the schedule in the narrowly divided Senate.

"There's not any doubt in my mind that we'll be able to get this new nominee confirmed, and I'm confident the president is going to send up an all-star, somebody of very high quality," McConnell told reporters later.

McConnell predicted the nominee will be similar to Trump's first Supreme Court selection, Neil Gorsuch, in terms of background and philosophy on the judiciary's role.


Related listings
Consumer Rights

03/08/2018

The South Carolina Supreme Court is questioning how a county is spending transportation tax money.The court said Wednesday the state revenue department did not have the authority to withhold payments to Richland County.But the justices also said the ...

Consumer Rights

02/28/2018

The Supreme Court ruled Tuesday that immigrants the government has detained and is considering deporting aren't entitled by law to periodic bond hearings.The case is a class-action lawsuit brought by immigrants who've spent long periods in custody. T...

Consumer Rights

01/15/2018

The Pennsylvania Supreme Court struck down the state's widely criticized congressional map Monday, granting a major victory to Democrats who alleged the 18 districts were unconstitutionally gerrymandered to benefit Republicans and setting off a scram...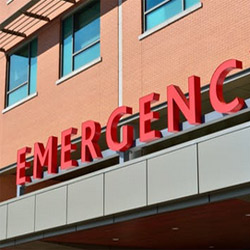 New Rochelle, New York Personal Injury Lawyers
If you or a loved one has been injured in an accident, contact Kommer, Bave & Ollman, LLP, in New Rochelle, New York, immediately. We can answer all your questions and work with you to determine if you have the grounds for a personal injury lawsuit. The attorneys at our firm are determined to resolve even the most difficult of cases. We will work closely with you to determine the best course of action to get your claim or case resolved in the most efficient way possible. We will fight for your right to compensation! No one should have to suffer a financial burden from the result of another person's carelessness. The attorneys at Kommer, Bave & Ollman, LLP will aggressively fight to ensure that justice is served on your behalf.
Business News