South Carolina court questions transportation tax spending
Consumer Rights
The South Carolina Supreme Court is questioning how a county is spending transportation tax money.

The court said Wednesday the state revenue department did not have the authority to withhold payments to Richland County.

But the justices also said the revenue department's request for an injunction preventing the county from spending the money should have been approved.

The Supreme Court said a lower court judge should require the county to establish safeguards to make sure the money is spent only on transportation-related projects and some administrative costs.

The high court said the lower court judge could also order the county to repay any previous improper spending.

A county spokeswoman said the ruling is being reviewed by its attorneys.


Related listings
Consumer Rights

02/28/2018

The Supreme Court ruled Tuesday that immigrants the government has detained and is considering deporting aren't entitled by law to periodic bond hearings.The case is a class-action lawsuit brought by immigrants who've spent long periods in custody. T...

Consumer Rights

01/15/2018

The Pennsylvania Supreme Court struck down the state's widely criticized congressional map Monday, granting a major victory to Democrats who alleged the 18 districts were unconstitutionally gerrymandered to benefit Republicans and setting off a scram...

Consumer Rights

12/11/2017

An Arkansas judge on Friday blocked the state from issuing any birth certificates until officials are able to comply with a U.S. Supreme Court ruling that the state's birth certificate law illegally favors heterosexual parents.Pulaski County Circuit ...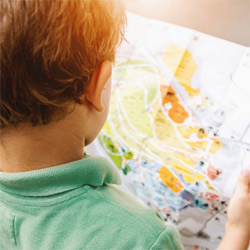 New York Commercial Litigation Law Firm - Woods Lonergan PLLC
Founded in 1993 by Managing Partner James F. Woods, Woods Lonergan PLLC has built a strong reputation as a resourceful and industrious firm that provides clients with clear, concise, and straightforward answers to their most challenging legal issues. Partner Lawrence R. Lonergan, who joined the firm in 2008, has been a friend and colleague to Mr. Woods for over 40 years and shares the same business philosophy. Woods Lonergan PLLC's collective experience and expertise enables the firm to expeditiously and effectively analyze the increasing challenges clients face in an evolving business and legal world, in many instances, avoiding unnecessary time and expense to our clients. Our mission is simple: provide cutting-edge expertise and sound advice in select areas of the law for corporate and business clients. We thrive on providing each client with personalized attention, forceful representation, and a collaborative team effort that embraces collective knowledge.
Business News