Video: Officer shoots Illinois inmate after struggle for gun
Business Law
Illinois State Police have released video footage showing a tense scene involving an inmate's attack on a correctional officer at a courthouse and another officer firing his weapon at the inmate and injuring him.

Authorities said 55-year-old Fredrick Goss was at the Jefferson County Courthouse earlier this month for a trial. He was uncuffed while being transported in a wheelchair to trial where he was to be unrestrained.

Footage of the incident, released Friday on an Illinois State Police Facebook page, appeared to show Goss grabbing an officer's gun and struggling with him before a deputy stepped in and shot Goss, who was hospitalized.

Police did not release further details about his injuries.

The correctional officer had minor injuries while the deputy wasn't hurt, according to state police.

"To protect the life of the correctional officer and himself, the deputy confronted the armed inmate and was forced to fire his weapon," police said in a news release. "The inmate was injured by the gunfire. Immediate assistance was requested."

Goss was facing trial for an armed robbery and exchanging gunfire with police.

A message left Sunday for Matt Vaughn, a public defender in Jefferson County who has represented Goss, wasn't immediately returned.

Online court records show the case is scheduled for a Nov. 30 status hearing.
Related listings
New Mexico Gov. Michelle Lujan Grisham has appointed a judge to the state Court of Appeals to fill a vacancy created by Justice Julie J. Vargas' appointment to the state Supreme Court.The state's 4th Judicial District Chief Judge Gerald E...

Lawyers who negotiated a $641 million settlement for victims of Flint's lead-contaminated water are asking a judge to set aside up to 32% for fees and expenses for years of work on the case.If granted, the request would total $202 million in fe...

Women's day is coming in a few months. Everyone prepares for it in advance: girls choose outfits, and men are looking for options for a gift. We know what question immediately pops up: "What to give on such a day?" Flowers for March...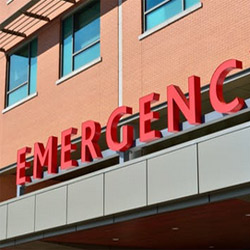 Chicago Firm Covers Bankruptcy in the Wake of COVID-19
The COVID-19 pandemic has damaged the economy, leaving many families and business owners worried about how they will pay for even the most basic expenses. In the midst of this crisis, you might be considering filing for bankruptcy or wondering how COVID-19 will affect an existing bankruptcy filing. No matter your situation, Chicago Bankruptcy Law Firm of Daniel J. Winter is here to help give you the answers and assistance that you need. We are more than happy to explain to anyone in financial distress exactly what their options are. We offer the "Touchless Bankruptcy" so you don't have to leave your home to consult with us!

We can help you make sense of your student loans, at each step of the process. We can guide you and give you options that the lenders don't tell you about. From choosing a school for your child, planning to try to minimize the debt, to selecting the types of loans from what is available, to helping with repayment plans, we can help you manage all parts of the college financial process. We can also help when student loans spin out of control.