New Mexico governor appoints judge to court of appeals
Business Law
New Mexico Gov. Michelle Lujan Grisham has appointed a judge to the state Court of Appeals to fill a vacancy created by Justice Julie J. Vargas' appointment to the state Supreme Court.

The state's 4th Judicial District Chief Judge Gerald E. Baca was appointed to the New Mexico Court of Appeals on Friday.

"Judge Baca has extensive experience on all sides of criminal and civil litigation as well as a diverse and rigorous background on the bench," said Lujan Grisham, a Democrat, in a statement. "Our state Court of Appeals will greatly benefit from his decades of judicious and exemplary practice as an attorney and jurist."

Baca, a New Mexico native, has presided over criminal cases in the district court that serves the counties of Guadalupe, Mora and San Miguel since 2013.

"I'm so excited and looking forward to doing this work," Baca said. "But at the same time, a little saddened because I've been here in my hometown serving my community. It's hard to leave hoping that I've done a good job but looking forward to being able to do good things for the people of New Mexico and the Court of Appeals."

Baca, 59, will now be one of 10 judges tasked with reviewing appeals from the state's lower courts.

New Mexico Court of Appeals judges serve eight-year terms and must be retained by at least 57% of voters at the end of each term, the Santa Fe New Mexican reported.

Baca, a registered Democrat, will have to win the 2022 primary and general elections to remain on the Court of Appeals, the newspaper reported. This is Baca's third gubernatorial appointment.

Former Democratic Gov. Bill Richardson appointed Baca to the 4th Judicial District seat in 2007. Baca then lost his job in an election the following year.

In 2013, former Republican Gov. Susana Martinez appointed Baca to the 4th Judicial District again. Baca was elected to remain in his post in 2014.
Related listings
Lawyers who negotiated a $641 million settlement for victims of Flint's lead-contaminated water are asking a judge to set aside up to 32% for fees and expenses for years of work on the case.If granted, the request would total $202 million in fe...

Women's day is coming in a few months. Everyone prepares for it in advance: girls choose outfits, and men are looking for options for a gift. We know what question immediately pops up: "What to give on such a day?" Flowers for March...

The Supreme Court on Wednesday said it would not grant a quick, pre-election review to a new Republican appeal to exclude absentee ballots received after Election Day in the presidential battleground state of Pennsylvania, although it remained unclea...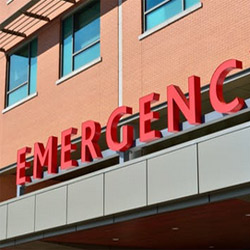 Chicago Firm Covers Bankruptcy in the Wake of COVID-19
The COVID-19 pandemic has damaged the economy, leaving many families and business owners worried about how they will pay for even the most basic expenses. In the midst of this crisis, you might be considering filing for bankruptcy or wondering how COVID-19 will affect an existing bankruptcy filing. No matter your situation, Chicago Bankruptcy Law Firm of Daniel J. Winter is here to help give you the answers and assistance that you need. We are more than happy to explain to anyone in financial distress exactly what their options are. We offer the "Touchless Bankruptcy" so you don't have to leave your home to consult with us!

We can help you make sense of your student loans, at each step of the process. We can guide you and give you options that the lenders don't tell you about. From choosing a school for your child, planning to try to minimize the debt, to selecting the types of loans from what is available, to helping with repayment plans, we can help you manage all parts of the college financial process. We can also help when student loans spin out of control.