Pennsylvania Supreme Court candidates set
Attorneys in the News
Pennsylvania Democrats and Republicans demonstrated Tuesday that party endorsements count as they nominated five party-backed candidates for the state Supreme Court.

Democrats nominated both of their endorsees — Philadelphia Judge Kevin Dougherty and Superior Court Judge David Wecht — and Superior Court Judge Christine Donohue, although she had not been endorsed because the party could not muster enough votes for a third endorsement.

Republicans picked Superior Court Judge Judy Olson, Adams County Judge Mike George and Commonwealth Court Judge Anne Covey, all backed by the GOP state committee.

Dougherty waged an aggressive TV advertising campaign with $1.4 million raised mainly from labor organizations, lawyers and businesses. His brother is the business manager of the Philadelphia local of the International Brotherhood of Electrical Workers, a generous supporter.

Wecht, who's based in Pittsburgh, trailed Dougherty in fundraising with $900,000 in contributions. He's a former Allegheny County judge and the son of pathologist Cyril Wecht, whose inquiries into the deaths of well-known figures such as Elvis Presley gained him national fame.
Related listings
Attorneys in the News

07/15/2017

A state appeals court has temporarily halted Texas Attorney General Ken Paxton's criminal case on securities fraud charges as he presses for a new judge.The ruling Tuesday comes as Paxton is scheduled to stand trial in Houston in September on felony ...

Attorneys in the News

03/13/2017

Dan Lilley, a brash defense lawyer who was involved in many of Maine's highest profile cases including a prostitution scandal at a Zumba studio and the case of a restaurateur who shot her husband 15 times, has died. He was 79. Lilley died Saturday ni...

Attorneys in the News

03/11/2017

A New Jersey lawyer isn't letting his age get in the way of vigorously defending clients with theatrical flare. Frank Lucianna, 94, is still going strong, 66 years after he began his legal career, The Record reported Monday. The decorated World War I...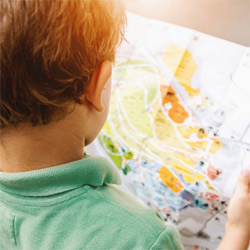 St. Louis Missouri Criminal Defense Lawyer
A National Presence with clients all over the country. For years, The Law Offices of John M. Lynch, LLC, has been committed to providing clients with the attentive service and the strong representation needed to resolve complex criminal defense, personal injury and general litigation issues. And we have achieved and unparalleled level of success. Our St. Louis trial lawyers aggressively defend state and federal cases involving drug crimes, white collar crimes, violent crimes, DWI and other crimes in the St. Louis area and beyond. As our motto states, YOUR SOLUTION BEGINS WITH US. Call us today for your free consulation!"

Any federal crime allegation or arrest can change your life. The consequences for a conviction are severe, including the possibility of fines, property forfeiture, prison time and other punishments. Aggressive representation is needed to defend against charges at the federal level. The Law Offices of John M. Lynch, LLC, offers experienced federal criminal defense for clients in St. Louis, St. Charles and surrounding communities in Missouri, Illinois and the nation. Our law firm has a proven record of success for cases involving serious federal charges.
Business News