Court pauses criminal case against Texas' attorney general
Attorneys in the News
A state appeals court has temporarily halted Texas Attorney General Ken Paxton's criminal case on securities fraud charges as he presses for a new judge.

The ruling Tuesday comes as Paxton is scheduled to stand trial in Houston in September on felony accusations that he misled investors in a tech startup. He has pleaded not guilty.

The Dallas-based 5th Court of Appeals is now putting the case on hold while it considers Paxton's demand for a new judge. The Republican has sought to remove state District Judge George Gallagher after the trial was moved from Paxton's hometown near Dallas.

The court didn't indicate when it will make a final decision. If convicted, Paxton faces five to 99 years in prison.
Related listings
Attorneys in the News

07/19/2021

The law firm of Jordan R. Pine & Associates is exclusively dedicated to representing clients in dental malpractice lawsuits in New York State. New York Dental Malpractice Attorney - We have been involved with over 1,000 dental malpractice cases a...

Attorneys in the News

09/18/2018

A Spanish court on Tuesday rejected a request to extradite a former HSBC employee to serve a five-year prison sentence in Switzerland, where he was convicted for leaking a massive trove of bank data that led to tax evasion probes worldwide.The ruling...

Attorneys in the News

09/08/2017

The European Union's top court on Wednesday rejected legal action by Hungary and Slovakia to avoid accepting refugees under an EU scheme, a decision seen as a victory for countries bearing the greatest burden of Europe's migrant wave.In a long-awaite...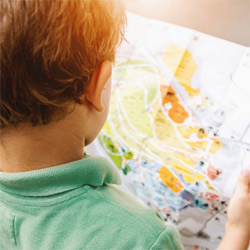 St. Louis Missouri Criminal Defense Lawyer
A National Presence with clients all over the country. For years, The Law Offices of John M. Lynch, LLC, has been committed to providing clients with the attentive service and the strong representation needed to resolve complex criminal defense, personal injury and general litigation issues. And we have achieved and unparalleled level of success. Our St. Louis trial lawyers aggressively defend state and federal cases involving drug crimes, white collar crimes, violent crimes, DWI and other crimes in the St. Louis area and beyond. As our motto states, YOUR SOLUTION BEGINS WITH US. Call us today for your free consulation!"

Any federal crime allegation or arrest can change your life. The consequences for a conviction are severe, including the possibility of fines, property forfeiture, prison time and other punishments. Aggressive representation is needed to defend against charges at the federal level. The Law Offices of John M. Lynch, LLC, offers experienced federal criminal defense for clients in St. Louis, St. Charles and surrounding communities in Missouri, Illinois and the nation. Our law firm has a proven record of success for cases involving serious federal charges.
Business News