EU court rejects Hungary, Slovakia appeal in refugee case
Attorneys in the News
The European Union's top court on Wednesday rejected legal action by Hungary and Slovakia to avoid accepting refugees under an EU scheme, a decision seen as a victory for countries bearing the greatest burden of Europe's migrant wave.

In a long-awaited ruling, the European Court of Justice said that it had "dismissed in its entirety the actions brought by Slovakia and Hungary."

EU countries agreed in September 2015 to relocate 160,000 refugees from Greece and Italy over two years, but only around 27,700 people have been moved so far. Hungary and Slovakia were seeking to have the legally binding move annulled.

Hungary and Poland have refused to take part in the scheme, while so far Slovakia has accepted only a handful of refugees from Greece.

The refugee scheme was adopted by the EU's "qualified majority" vote — around two thirds — and the ECJ held that this was appropriate, saying the EU "was not required to act unanimously" on this decision.

The court also noted that the small number of relocations so far is due to a series of factors that the EU could not really have foreseen, including "the lack of cooperation on the part of certain member states."

Slovakian Prime Minister Robert Fico said he respected the court decision, but that his government still does not like the relocation scheme, which some see as a system of quotas imposed on countries by unelected EU bureaucrats in Brussels.

"We fully respect the verdict of the European Court of Justice," Fico told reporters, adding that his country's negative stance on the relocation plan "has not changed at all."

Fico said the scheme was a temporary solution. He says he believes his country doesn't face any sanctions from the EU over its stance. EU officials say the relocation of eligible asylum-seekers in Greece and Italy will continue even after the scheme ends.



Related listings
Attorneys in the News

07/15/2017

A state appeals court has temporarily halted Texas Attorney General Ken Paxton's criminal case on securities fraud charges as he presses for a new judge.The ruling Tuesday comes as Paxton is scheduled to stand trial in Houston in September on felony ...

Attorneys in the News

03/13/2017

Dan Lilley, a brash defense lawyer who was involved in many of Maine's highest profile cases including a prostitution scandal at a Zumba studio and the case of a restaurateur who shot her husband 15 times, has died. He was 79. Lilley died Saturday ni...

Attorneys in the News

03/11/2017

A New Jersey lawyer isn't letting his age get in the way of vigorously defending clients with theatrical flare. Frank Lucianna, 94, is still going strong, 66 years after he began his legal career, The Record reported Monday. The decorated World War I...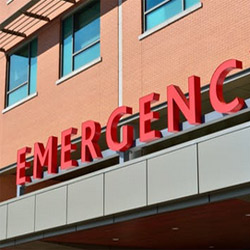 New Rochelle, New York Personal Injury Lawyers
If you or a loved one has been injured in an accident, contact Kommer, Bave & Ollman, LLP, in New Rochelle, New York, immediately. We can answer all your questions and work with you to determine if you have the grounds for a personal injury lawsuit. The attorneys at our firm are determined to resolve even the most difficult of cases. We will work closely with you to determine the best course of action to get your claim or case resolved in the most efficient way possible. We will fight for your right to compensation! No one should have to suffer a financial burden from the result of another person's carelessness. The attorneys at Kommer, Bave & Ollman, LLP will aggressively fight to ensure that justice is served on your behalf.
Business News