With scant record, Supreme Court nominee elusive on abortion
Law Journals
Twice in the past year, Brett Kavanaugh offered glimpses of his position on abortion that strongly suggest he would vote to support restrictions if confirmed to the Supreme Court.

One was in a dissent in the case of a 17-year-old migrant seeking to terminate her pregnancy. The other was a speech before a conservative group in which he spoke admiringly of Justice William Rehnquist's dissent in the 1973 Roe v. Wade case that established a woman's right to abortion.

Yet the big question about Kavanaugh's view on abortion remains unanswered: whether he would vote to overturn Roe. He'll almost certainly decline to answer when he is asked directly at his confirmation hearing. Decades of Kavanaugh's writings, speeches and judicial opinions, reviewed by The Associated Press, reveal a sparse record on abortion.

That leaves the migrant case, known as Garza v. Hargan, and the Rehnquist speech as focal points for anti-abortion activists who back President Donald Trump's nominee and for abortion rights advocates who say Kavanaugh has provided ample clues to justify their worst fears.

"This is the rhetoric from the anti-abortion groups being used by a potential Supreme Court justice, and that really gives us pause," said Jacqueline Ayers, the national director of legislative affairs for Planned Parenthood Federation of America.

Democrats have been casting Kavanaugh as a threat to abortion rights as they face the difficult task of blocking his nomination in a Senate where Republicans hold a narrow majority. Kavanaugh's views on other issues, such as the reach of presidential powers, will also be part of a confirmation fight. But abortion is perpetually a contentious issue for court nominees, and the stakes are particularly high this time since Kavanaugh would be replacing the moderate Justice Anthony Kennedy, who has voted to uphold abortion rights.
Related listings
National Legal News

07/30/2018

A man charged with killing five people in The Capital newsroom in Annapolis, Maryland, is scheduled to be in court.An initial appearance for Jarrod Ramos is set for Monday morning in Anne Arundel County Circuit Court. A grand jury has indicted Ramos ...

Legal Compliance

07/30/2018

Supreme Court nominee Brett Kavanaugh says he recognizes that gun, drug and gang violence "has plagued all of us." Still, he believes the Constitution limits how far government can go to restrict gun use to prevent crime.As a federal appeals court ju...

Chicago and state officials released a plan Friday to carry out far-reaching police reforms under federal court supervision more than a year after a U.S. Justice Department investigation found a longstanding history of civil rights violations by the ...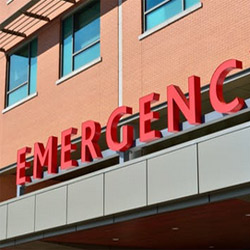 New Rochelle, New York Personal Injury Lawyers
If you or a loved one has been injured in an accident, contact Kommer, Bave & Ollman, LLP, in New Rochelle, New York, immediately. We can answer all your questions and work with you to determine if you have the grounds for a personal injury lawsuit. The attorneys at our firm are determined to resolve even the most difficult of cases. We will work closely with you to determine the best course of action to get your claim or case resolved in the most efficient way possible. We will fight for your right to compensation! No one should have to suffer a financial burden from the result of another person's carelessness. The attorneys at Kommer, Bave & Ollman, LLP will aggressively fight to ensure that justice is served on your behalf.