Chicago releases plan for court-monitored police reform
Law Review
Chicago and state officials released a plan Friday to carry out far-reaching police reforms under federal court supervision more than a year after a U.S. Justice Department investigation found a longstanding history of civil rights violations by the police department.

Illinois Attorney General Lisa Madigan, Chicago Mayor Rahm Emanuel and Chicago Police Superintendent Eddie Johnson released a more than 200-page proposed consent decree that would cover topics ranging from police recruitment and training to the use of force and misconduct investigations.

Among the proposed reforms are requiring that officers issue a verbal warning before any use of force and provide life-saving aid after force is used. The Chicago Police Department would need to issue monthly reports on use of force incidents.

The plan also establishes a 180-day deadline for investigations to be completed by the police department's internal affairs bureau and the Civilian Office of Police Accountability, and calls for better training and supervision of officers.

Madigan acknowledged there have been many attempts over decades to reform the department and the relationship between police and the community, most recently after video of a white police officer fatally shooting a black teen 16 times led to protests and the Justice Department investigation. Yet she said too many Chicago residents still don't feel safe in their neighborhoods, or calling the police.
Related listings
Social media posts can represent a violation of a protection order, the state's highest court ruled on Tuesday, affirming the conviction of a man who made threats on Facebook.The Maine Supreme Judicial Court rejected Richard Heffron III's arguments t...

British rock icon Cliff Richard has won his privacy case against the BBC for its coverage of a police raid at his home and has been awarded more than 200,000 ($260,000) in damages.Richard had sued the broadcaster for its coverage of the 2014 raid, wh...

In a case that has attracted national attention, Massachusetts' highest court ruled Monday that judges in the state have the authority to order people to remain drug free as a condition of probation and under some circumstances order a defendant jail...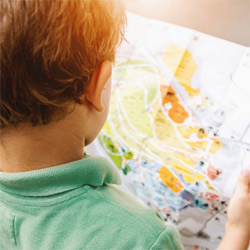 New York Commercial Litigation Law Firm - Woods Lonergan PLLC
Founded in 1993 by Managing Partner James F. Woods, Woods Lonergan PLLC has built a strong reputation as a resourceful and industrious firm that provides clients with clear, concise, and straightforward answers to their most challenging legal issues. Partner Lawrence R. Lonergan, who joined the firm in 2008, has been a friend and colleague to Mr. Woods for over 40 years and shares the same business philosophy. Woods Lonergan PLLC's collective experience and expertise enables the firm to expeditiously and effectively analyze the increasing challenges clients face in an evolving business and legal world, in many instances, avoiding unnecessary time and expense to our clients. Our mission is simple: provide cutting-edge expertise and sound advice in select areas of the law for corporate and business clients. We thrive on providing each client with personalized attention, forceful representation, and a collaborative team effort that embraces collective knowledge.