Man charged with killing 5 in newsroom to appear in court
National Legal News
A man charged with killing five people in The Capital newsroom in Annapolis, Maryland, is scheduled to be in court.

An initial appearance for Jarrod Ramos is set for Monday morning in Anne Arundel County Circuit Court. A grand jury has indicted Ramos on 23 counts, including murder, attempted murder and assault.

County police say Ramos used a shotgun to blast his way into the newsroom on June 28. Gerald Fischman, Rob Hiaasen, John McNamara, Rebecca Smith and Wendi Winters were killed.

The Capital newspaper had written about Ramos pleading guilty to harassing a former high school classmate in 2011. Ramos unsuccessfully sued the writer and the newspaper's publisher for defamation.

Police arrested Ramos in the newsroom. They say he blocked an exit before shooting his way through the entrance.
Related listings
National Legal News

07/16/2018

A judge has given prosecutors until Thursday to formally charge a man who's being held in the 1988 slaying of an 8-year-old Indiana girl.Fifty-nine-year-old John D. Miller of Grabill was arrested Sunday on preliminary murder, child molesting and crim...

National Legal News

07/12/2018

A Hawaii appeals court ruling that a bed and breakfast discriminated by denying a room to two women because they're gay will stand after the state's high court declined to take up the case.Aloha Bed & Breakfast owner Phyllis Young had argued she ...

National Legal News

07/03/2018

President Donald Trump has interviewed four prospective Supreme Court justices and plans to meet with a few more as his White House aggressively mobilizes to select a replacement for retiring Justice Anthony Kennedy.Eager to build suspense, Trump wou...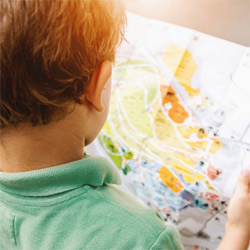 New York Commercial Litigation Law Firm - Woods Lonergan PLLC
Founded in 1993 by Managing Partner James F. Woods, Woods Lonergan PLLC has built a strong reputation as a resourceful and industrious firm that provides clients with clear, concise, and straightforward answers to their most challenging legal issues. Partner Lawrence R. Lonergan, who joined the firm in 2008, has been a friend and colleague to Mr. Woods for over 40 years and shares the same business philosophy. Woods Lonergan PLLC's collective experience and expertise enables the firm to expeditiously and effectively analyze the increasing challenges clients face in an evolving business and legal world, in many instances, avoiding unnecessary time and expense to our clients. Our mission is simple: provide cutting-edge expertise and sound advice in select areas of the law for corporate and business clients. We thrive on providing each client with personalized attention, forceful representation, and a collaborative team effort that embraces collective knowledge.