Court says Baltimore police could fire officer in force case
National Legal News
The Maryland Court of Special Appeals has ruled the Baltimore Police Department followed procedure when it fired an officer accused of excessive force.
The Daily Record of Baltimore reports Serge Marcien Antonin was fired for repeatedly slapping a detained teenager who allegedly stole a car. The court opinion filed Tuesday says Antonin was charged with assault and two counts of misconduct for the 2013 use of force.
He entered a plea on a misconduct charge in 2015 that said there was enough evidence to convict him but he maintained his innocence. He was put on probation. The other charges were dismissed.
Antonin was fired in 2016 when a police hearing board found him guilty of excessive force. The Baltimore City Circuit Court previously ruled the department didn't follow policy.
Related listings
National Legal News

05/06/2018

The Arkansas Supreme Court's decision to allow the state to enforce its voter ID law in this month's primary while justices consider whether the measure is unconstitutional sets up a test over Republican lawmakers' efforts to reinstate a law struck d...

National Legal News

04/16/2018

The Supreme Court won't hear an appeal from a pastor who challenged a state law's noise limit that was used to restrict his anti-abortion protest outside a Planned Parenthood clinic in Portland, Maine.The justices offered no comment Monday in rejecti...

National Legal News

04/15/2018

The Supreme Court for the second time has refused to hear an appeal by imprisoned former Illinois Gov. Rod Blagojevich of his corruption convictions.The justices didn't comment Monday in letting stand the convictions and 14-year prison term the 61-ye...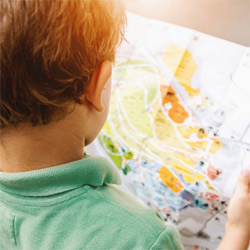 New York Commercial Litigation Law Firm - Woods Lonergan PLLC
Founded in 1993 by Managing Partner James F. Woods, Woods Lonergan PLLC has built a strong reputation as a resourceful and industrious firm that provides clients with clear, concise, and straightforward answers to their most challenging legal issues. Partner Lawrence R. Lonergan, who joined the firm in 2008, has been a friend and colleague to Mr. Woods for over 40 years and shares the same business philosophy. Woods Lonergan PLLC's collective experience and expertise enables the firm to expeditiously and effectively analyze the increasing challenges clients face in an evolving business and legal world, in many instances, avoiding unnecessary time and expense to our clients. Our mission is simple: provide cutting-edge expertise and sound advice in select areas of the law for corporate and business clients. We thrive on providing each client with personalized attention, forceful representation, and a collaborative team effort that embraces collective knowledge.