Supreme Court again refuses to hear Blagojevich appeal
National Legal News
The Supreme Court for the second time has refused to hear an appeal by imprisoned former Illinois Gov. Rod Blagojevich of his corruption convictions.

The justices didn't comment Monday in letting stand the convictions and 14-year prison term the 61-year-old is serving. His scheduled release date is 2024.

Blagojevich's lawyers had wanted the high court to take up his case to make clear what constitutes illegal political fundraising. They argued that politicians are vulnerable to prosecution because the line between what's allowed and what's illegal is blurry.

His convictions included trying to extort a children's hospital for contributions and seeking to trade an appointment to the Senate seat Barack Obama vacated when he was elected president for campaign cash.

The court also refused to hear his 2016 appeal.
Related listings
National Legal News

04/16/2018

The Supreme Court won't hear an appeal from a pastor who challenged a state law's noise limit that was used to restrict his anti-abortion protest outside a Planned Parenthood clinic in Portland, Maine.The justices offered no comment Monday in rejecti...

National Legal News

04/10/2018

The Ohio Supreme Court will decide whether the widow of a former University of Notre Dame football player can sue the school and the NCAA over allegations her husband was disabled by concussions from his college career in the 1970s.Steve Schmitz was ...

National Legal News

11/28/2017

A federal appeals court panel has lifted an order blocking restrictions on how the abortion pill is administered in Arkansas, saying a judge didn't estimate how many women would be burdened by the law's requirements.The 8th U.S. Circuit Court of Appe...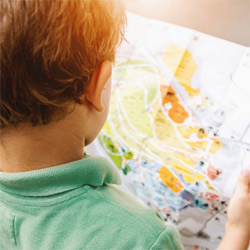 New York Commercial Litigation Law Firm - Woods Lonergan PLLC
Founded in 1993 by Managing Partner James F. Woods, Woods Lonergan PLLC has built a strong reputation as a resourceful and industrious firm that provides clients with clear, concise, and straightforward answers to their most challenging legal issues. Partner Lawrence R. Lonergan, who joined the firm in 2008, has been a friend and colleague to Mr. Woods for over 40 years and shares the same business philosophy. Woods Lonergan PLLC's collective experience and expertise enables the firm to expeditiously and effectively analyze the increasing challenges clients face in an evolving business and legal world, in many instances, avoiding unnecessary time and expense to our clients. Our mission is simple: provide cutting-edge expertise and sound advice in select areas of the law for corporate and business clients. We thrive on providing each client with personalized attention, forceful representation, and a collaborative team effort that embraces collective knowledge.