Supreme Court rejects anti-abortion pastor's appeal on noise
National Legal News
The Supreme Court won't hear an appeal from a pastor who challenged a state law's noise limit that was used to restrict his anti-abortion protest outside a Planned Parenthood clinic in Portland, Maine.

The justices offered no comment Monday in rejecting the appeal from the Rev. Andrew March. He sued after he said Portland police officers repeatedly told him to lower his voice while he was protesting outside the clinic. March says police invoked a part of the Maine Civil Rights Act that applies to noise outside health facilities.

March says the law "targets pro-life advocates" in violation of the Constitution. A district judge temporarily blocked its enforcement, but the federal appeals court in Boston reversed that ruling.
Related listings
National Legal News

12/03/2018

The Supreme Court seemed inclined Monday to side with a retired U.S. marshal who argues West Virginia is discriminating against former federal law enforcement officers like him by giving a more generous tax break to former state law enforcement offic...

National Legal News

11/04/2018

The Supreme Court agreed Friday to hear a case about whether a nearly 100-year-old, cross-shaped war memorial located on a Maryland highway median violates the Constitution's required separation of church and state, a case that could impact hundreds ...

National Legal News

10/24/2018

A court in Germany has ruled that Volkswagen's parent company must pay 47 million euros ($54 million) in damages to investors for not making a timely disclosure of its scandal over cars rigged to cheat on diesel emissions tests.The dpa news agency re...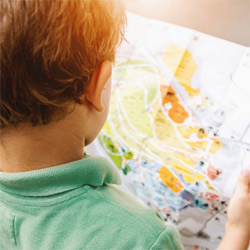 New York Commercial Litigation Law Firm - Woods Lonergan PLLC
Founded in 1993 by Managing Partner James F. Woods, Woods Lonergan PLLC has built a strong reputation as a resourceful and industrious firm that provides clients with clear, concise, and straightforward answers to their most challenging legal issues. Partner Lawrence R. Lonergan, who joined the firm in 2008, has been a friend and colleague to Mr. Woods for over 40 years and shares the same business philosophy. Woods Lonergan PLLC's collective experience and expertise enables the firm to expeditiously and effectively analyze the increasing challenges clients face in an evolving business and legal world, in many instances, avoiding unnecessary time and expense to our clients. Our mission is simple: provide cutting-edge expertise and sound advice in select areas of the law for corporate and business clients. We thrive on providing each client with personalized attention, forceful representation, and a collaborative team effort that embraces collective knowledge.