Court: Montana minimizes impact of mining near Yellowstone
National Legal News
A gold exploration proposal near Yellowstone National Park faced a significant setback as a judge blamed Montana officials for understating the potential for mining to harm land, water and wildlife.

The ruling released Friday means the Montana Department of Environmental Quality would have to conduct a lengthy environmental review before Lucky Minerals can proceed.

The Vancouver, Canada, company received approval last year to begin searching for gold, copper and other minerals at 23 locations in Emigrant Gulch, a picturesque area of steep mountains and dense forest in south-central Montana's Paradise Valley. It has a long history of small-scale mining.

The results of the exploration work would guide the company's future plans for commercial-scale mining.

Environmental groups sued over the project last year on behalf of local residents, who are concerned mining could reduce tourism and pollute the nearby Yellowstone River.

State Judge Brenda R. Gilbert agreed with the environmentalists that state officials gave too much deference to the company in considering the project and ignored evidence that water supplies could be damaged.

The agency also should have looked more closely at the project's impacts on grizzly bears and wolverines and considered the broader implications if Lucky Minerals expands onto federal lands, Gilbert said.
Related listings
National Legal News

05/11/2018

The Maryland Court of Special Appeals has ruled the Baltimore Police Department followed procedure when it fired an officer accused of excessive force. The Daily Record of Baltimore reports Serge Marcien Antonin was fired for repeatedly slapping a de...

National Legal News

05/06/2018

The Arkansas Supreme Court's decision to allow the state to enforce its voter ID law in this month's primary while justices consider whether the measure is unconstitutional sets up a test over Republican lawmakers' efforts to reinstate a law struck d...

National Legal News

04/16/2018

The Supreme Court won't hear an appeal from a pastor who challenged a state law's noise limit that was used to restrict his anti-abortion protest outside a Planned Parenthood clinic in Portland, Maine.The justices offered no comment Monday in rejecti...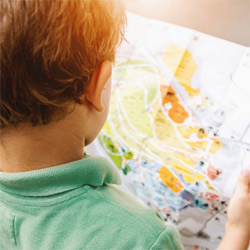 New York Commercial Litigation Law Firm - Woods Lonergan PLLC
Founded in 1993 by Managing Partner James F. Woods, Woods Lonergan PLLC has built a strong reputation as a resourceful and industrious firm that provides clients with clear, concise, and straightforward answers to their most challenging legal issues. Partner Lawrence R. Lonergan, who joined the firm in 2008, has been a friend and colleague to Mr. Woods for over 40 years and shares the same business philosophy. Woods Lonergan PLLC's collective experience and expertise enables the firm to expeditiously and effectively analyze the increasing challenges clients face in an evolving business and legal world, in many instances, avoiding unnecessary time and expense to our clients. Our mission is simple: provide cutting-edge expertise and sound advice in select areas of the law for corporate and business clients. We thrive on providing each client with personalized attention, forceful representation, and a collaborative team effort that embraces collective knowledge.