Records detail frenetic effort to bury stories about Trump
Legal Compliance
Court records released Thursday show that President Donald Trump took part in a flurry of phone calls in the weeks before the 2016 election as his close aides and allies scrambled to pay porn star Stormy Daniels to keep quiet about an alleged affair.

The investigation involved payments Michael Cohen helped orchestrate to porn actress Stormy Daniels and Playboy centerfold Karen McDougal after they claimed they had affairs with Trump. (Source: MSNBC / YouTube via MGN)

The documents detailing calls and text messages were made public as federal prosecutors closed their investigation into the payoff — and a similar payment to Playboy model Karen McDougal — with no plans to charge anyone in the scandal beyond Trump's former lawyer and fixer, Michael Cohen.

Federal prosecutors in New York said in a court filing that they investigated whether other people gave false statements or otherwise obstructed justice. In the end, the decision was made not to bring additional charges, according to two people briefed on the matter.


Related listings
Legal Compliance

07/13/2019

Anticipating that the U.S. Supreme Court might end mandatory union fees for public employees, some labor-friendly states enacted laws last year to protect membership rolls while unions redoubled their recruitment efforts.Those steps appear to have pa...

Legal Compliance

07/11/2019

President Donald Trump lost a major Twitter fight Tuesday when a federal appeals court said that his daily musings and pronouncements were overwhelmingly official in nature and that he violated the First Amendment whenever he blocked a critic to sile...

Legal Compliance

07/05/2019

U.S. rapper A$AP Rocky was ordered held by a Swedish court Friday for two weeks in pre-trial detention while police investigate a fight in downtown Stockholm.Prosecutor Fredrik Karlsson said Friday after the hearing at the Stockholm District Court th...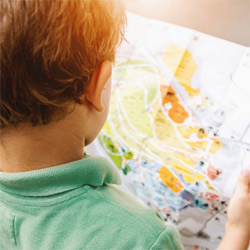 New York Commercial Litigation Law Firm - Woods Lonergan PLLC
Founded in 1993 by Managing Partner James F. Woods, Woods Lonergan PLLC has built a strong reputation as a resourceful and industrious firm that provides clients with clear, concise, and straightforward answers to their most challenging legal issues. Partner Lawrence R. Lonergan, who joined the firm in 2008, has been a friend and colleague to Mr. Woods for over 40 years and shares the same business philosophy. Woods Lonergan PLLC's collective experience and expertise enables the firm to expeditiously and effectively analyze the increasing challenges clients face in an evolving business and legal world, in many instances, avoiding unnecessary time and expense to our clients. Our mission is simple: provide cutting-edge expertise and sound advice in select areas of the law for corporate and business clients. We thrive on providing each client with personalized attention, forceful representation, and a collaborative team effort that embraces collective knowledge.