Swedish court detains rapper A$AP Rocky on assault charge
Legal Compliance
U.S. rapper A$AP Rocky was ordered held by a Swedish court Friday for two weeks in pre-trial detention while police investigate a fight in downtown Stockholm.

Prosecutor Fredrik Karlsson said Friday after the hearing at the Stockholm District Court that A$AP Rocky — the stage name of Rakim Mayers — was to be held on a lesser assault charge than he initially had demanded.

"They were attacked and he made use of self-defense," said defense lawyer Henrik Olsson Lilja, adding they would appeal the ruling.

The rapper was involved in the fight Sunday before appearing at a music festival in Sweden. It was not clear who else was involved in the incident. Videos published on social media show a person being violently thrown onto the ground by A$AP Rocky. He and others punched and kicked the person on the ground.

After the video was published online, the rapper posted his own videos to his Instagram account, which purport to show the man in question following and repeatedly harassing him and his entourage.
Related listings
Legal Compliance

06/29/2019

The Supreme Court is forbidding President Donald Trump's administration from adding a citizenship question to the 2020 census for now. The court says the Trump administration's explanation for wanting to add the question was "more o...

Legal Compliance

06/25/2019

The Supreme Court struck down a section of federal law Monday that prevented businesses from registering trademarks seen as scandalous or immoral, handing a victory to California fashion brand FUCT.The high court ruled that the century-old provision ...

Legal Compliance

06/14/2019

Brazil's supreme court officially made homophobia and transphobia crimes similar to racism on Thursday, with the final justices casting their votes in a ruling that comes amid fears the country's far-right administration is seeking to roll back LGBT ...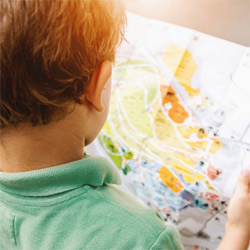 New York Commercial Litigation Law Firm - Woods Lonergan PLLC
Founded in 1993 by Managing Partner James F. Woods, Woods Lonergan PLLC has built a strong reputation as a resourceful and industrious firm that provides clients with clear, concise, and straightforward answers to their most challenging legal issues. Partner Lawrence R. Lonergan, who joined the firm in 2008, has been a friend and colleague to Mr. Woods for over 40 years and shares the same business philosophy. Woods Lonergan PLLC's collective experience and expertise enables the firm to expeditiously and effectively analyze the increasing challenges clients face in an evolving business and legal world, in many instances, avoiding unnecessary time and expense to our clients. Our mission is simple: provide cutting-edge expertise and sound advice in select areas of the law for corporate and business clients. We thrive on providing each client with personalized attention, forceful representation, and a collaborative team effort that embraces collective knowledge.