Court to Trump: Blocking Twitter critics is unconstitutional
Legal Compliance
President Donald Trump lost a major Twitter fight Tuesday when a federal appeals court said that his daily musings and pronouncements were overwhelmingly official in nature and that he violated the First Amendment whenever he blocked a critic to silence a viewpoint.

The effect of the 2nd U.S. Circuit Court of Appeals decision is likely to reverberate throughout politics after the Manhattan court warned that any elected official using a social media account "for all manner of official purposes" and then excluding critics violates free speech.

"The government is not permitted to 'amplify' favored speech by banning or burdening viewpoints with which it disagrees," the appeals court said.

Because it involved Trump, the ruling is getting more attention than a January decision by the 4th U.S. Circuit Court of Appeals that found a Virginia politician violated the First Amendment rights of one of her constituents by blocking him from a Facebook page.

Still, the appeals court in New York acknowledged, not every social media account operated by a public official is a government account, and First Amendment violations must be considered on a case-by-case basis.

"The irony in all of this is that we write at a time in the history of this nation when the conduct of our government and its officials is subject to wide-open, robust debate," Circuit Judge Barrington D. Parker wrote on behalf of a three-judge panel.

The debate generates a "level of passion and intensity the likes of which have rarely been seen," the court's decision read.

"This debate, as uncomfortable and as unpleasant as it frequently may be, is nonetheless a good thing," the 2nd Circuit added. "In resolving this appeal, we remind the litigants and the public that if the First Amendment means anything, it means that the best response to disfavored speech on matters of public concern is more speech, not less."

The Department of Justice is disappointed by the ruling and is exploring possible next steps, agency spokesperson Kelly Laco said.

"As we argued, President Trump's decision to block users from his personal twitter account does not violate the First Amendment," Laco said in an emailed statement.

Appeal options include asking the panel to reconsider, or seeking a reversal from the full 2nd Circuit or from the U.S. Supreme Court.

The decision came in a case brought by the Knight First Amendment Institute at Columbia University. It had sued on behalf of seven individuals blocked by Trump after criticizing his policies.
Related listings
Legal Compliance

07/05/2019

U.S. rapper A$AP Rocky was ordered held by a Swedish court Friday for two weeks in pre-trial detention while police investigate a fight in downtown Stockholm.Prosecutor Fredrik Karlsson said Friday after the hearing at the Stockholm District Court th...

Legal Compliance

06/29/2019

The Supreme Court is forbidding President Donald Trump's administration from adding a citizenship question to the 2020 census for now. The court says the Trump administration's explanation for wanting to add the question was "more o...

Legal Compliance

06/25/2019

The Supreme Court struck down a section of federal law Monday that prevented businesses from registering trademarks seen as scandalous or immoral, handing a victory to California fashion brand FUCT.The high court ruled that the century-old provision ...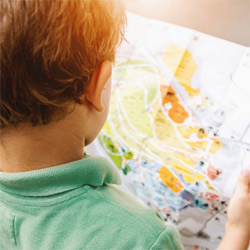 New York Commercial Litigation Law Firm - Woods Lonergan PLLC
Founded in 1993 by Managing Partner James F. Woods, Woods Lonergan PLLC has built a strong reputation as a resourceful and industrious firm that provides clients with clear, concise, and straightforward answers to their most challenging legal issues. Partner Lawrence R. Lonergan, who joined the firm in 2008, has been a friend and colleague to Mr. Woods for over 40 years and shares the same business philosophy. Woods Lonergan PLLC's collective experience and expertise enables the firm to expeditiously and effectively analyze the increasing challenges clients face in an evolving business and legal world, in many instances, avoiding unnecessary time and expense to our clients. Our mission is simple: provide cutting-edge expertise and sound advice in select areas of the law for corporate and business clients. We thrive on providing each client with personalized attention, forceful representation, and a collaborative team effort that embraces collective knowledge.