US, Mexico agree on tighter immigration policies at border
Law Review
U.S. and Mexican officials have agreed on new immigration policies meant to deter illegal border crossings while also opening up other pathways ahead of an expected increase in migrants following the end of pandemic restrictions next week.

Homeland Security adviser Liz Sherwood-Randall spent Tuesday meeting with Mexico President Andres Manuel Lopez Obrador and other top officials, emerging with a five-point plan, according to statements from both nations.

Under the agreement, Mexico will continue to accept migrants from Venezuela, Haiti, Cuba and Nicaragua who are turned away at the border, and up to 100,000 individuals from Honduras, Guatemala, and El Salvador who have family in the U.S. will be eligible to live and work there.

Despite sharing a 1,951-mile border with the U.S., Mexico had been notably absent from the rollout last week of a fresh set of efforts, including the creation of hubs outside the United States where migrants could go to apply to legally settle in the U.S., Spain or Canada. The first centers will open in Guatemala and Colombia.

The COVID-19 restrictions have allowed U.S. officials to turn away tens of thousands of migrants crossing the southern border, but those restrictions will lift May 11, and border officials are bracing for a surge. Even with the restrictions, the administration has seen record numbers of people crossing the border, and President Joe Biden has responded by cracking down on those who cross illegally and by creating new avenues meant as alternatives to a dangerous and often deadly journey.

Mexico's support is critical to any push by the U.S. to clamp down at the southern border, particularly as migrants from nations from as far away as Haiti are making the trek on foot up through Mexico, and are not easily returned back to their home countries.
Related listings
President Joe Biden's order that federal employees get vaccinated against COVID-19 has been blocked by a federal appeals court. The 5th U.S. Circuit Court of Appeals in New Orleans, in a decision Thursday, rejected arguments that Biden, as the ...

A German appeals court on Thursday ordered a new sentencing hearing for a German convert to Islam who was given 10 years in prison on charges that, as a member of the Islamic State group in Iraq, she allowed a 5-year-old Yazidi girl she and her husba...

A federal appeals court ruled Thursday that the government can't stop people who have domestic violence restraining orders against them from owning guns — the latest domino to fall after the U.S. Supreme Court's conservative majorit...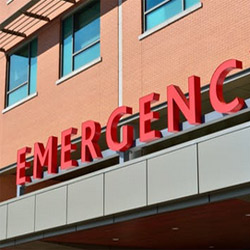 Nicholas C. Minshew - Minshew & Ahluwalia LLP
<Nicholas C. Minshew, Attorney at Law, concentrates his practice in the area of Family Law including divorce, separation, child support, child custody, alimony, division of property, separation agreements, domestic violence, prenuptial agreements, and child support enforcement & modification. Mr. Minshew provides legal services to clients in Washington, D.C., and throughout Maryland, including Montgomery County, Frederick County, and Prince George's County.

Mr. Minshew obtained his Juris Doctorate degree from the American University, Washington College of Law in 2000, where he worked as an editor for the Administrative Law Review. After receiving his law degree, Mr. Minshew worked as an attorney for the global law firm of Morgan, Lewis & Bockius LLP, and for Leonard Street & Deinard LLP representing companies in Federal proceedings. During that time, Mr. Minshew redirected his focus to provide legal services directly to individuals and families.