Federal appeals court strikes down domestic violence gun law
Law Review
A federal appeals court ruled Thursday that the government can't stop people who have domestic violence restraining orders against them from owning guns — the latest domino to fall after the U.S. Supreme Court's conservative majority set new standards for reviewing the nation's gun laws.

Police in Texas found a rifle and a pistol at the home of a man who was the subject of a civil protective order that banned him from harassing, stalking or threatening his ex-girlfriend and their child. The order also banned him from having guns.

A federal grand jury indicted the man, who pled guilty. He later challenged his indictment, arguing the law that prevented him from owning a gun was unconstitutional. At first, a federal appeals court ruled against him, saying that it was more important for society to keep guns out of the hands of people accused of domestic violence than it was to protect a person's individual right to own a gun.

But then last year, the U.S. Supreme Court issued a new ruling in a case known as New York State Rifle & Pistol Association v. Bruen. That case set new standards for interpreting the Second Amendment by saying the government had to justify gun control laws by showing they are "consistent with the Nation's historical tradition of firearm regulation."

The appeals court withdrew its original decision and on Thursday decided to vacate the man's conviction and ruled the federal law banning people subject to domestic violence restraining orders from owning guns was unconstitutional.

Specifically, the court ruled that the federal law was an "outlier that our ancestors would never have accepted" — borrowing a quote from the Bruen decision.

The decision came from a three-judge panel consisting of Judges Cory Wilson, James Ho and Edith Jones. Wilson and Ho were nominated by former Republican President Donald Trump, while Jones was nominated by former Republican President Ronald Reagan.
Related listings
Former Louisiana Democratic Party leader Karen Carter Peterson, who resigned from the state Senate last year year citing depression and a gambling addiction — and later pleaded guilty to federal wire fraud — was sentenced on Wednesday to ...

Prosecutors plan to seek a decades-long prison sentence for a man who is expected to plead guilty this week to opening fire in a subway car and wounding 10 riders in an attack that shocked New York City.Frank James, 63, is scheduled to enter a guilty...

A federal judge has temporarily halted the city of Phoenix from conducting sweeps of a huge homeless encampment downtown.Judge Murray Snow issued an emergency injunction Thursday in response to a lawsuit filed in U.S. District Court by the ACLU of Ar...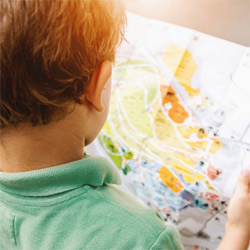 St. Louis Missouri Criminal Defense Lawyer
A National Presence with clients all over the country. For years, The Law Offices of John M. Lynch, LLC, has been committed to providing clients with the attentive service and the strong representation needed to resolve complex criminal defense, personal injury and general litigation issues. And we have achieved and unparalleled level of success. Our St. Louis trial lawyers aggressively defend state and federal cases involving drug crimes, white collar crimes, violent crimes, DWI and other crimes in the St. Louis area and beyond. As our motto states, YOUR SOLUTION BEGINS WITH US. Call us today for your free consulation!"

Any federal crime allegation or arrest can change your life. The consequences for a conviction are severe, including the possibility of fines, property forfeiture, prison time and other punishments. Aggressive representation is needed to defend against charges at the federal level. The Law Offices of John M. Lynch, LLC, offers experienced federal criminal defense for clients in St. Louis, St. Charles and surrounding communities in Missouri, Illinois and the nation. Our law firm has a proven record of success for cases involving serious federal charges.