Court blocks COVID-19 vaccine mandate for US gov't workers
Law Review
President Joe Biden's order that federal employees get vaccinated against COVID-19 has been blocked by a federal appeals court.

The 5th U.S. Circuit Court of Appeals in New Orleans, in a decision Thursday, rejected arguments that Biden, as the nation's chief executive, has the same authority as the CEO of a private corporation to require that employees be vaccinated.

The ruling from the full appeals court, 16 full-time judges at the time the case was argued, reversed an earlier ruling by a three-judge 5th Circuit panel that had upheld the vaccination requirement. Judge Andrew Oldham, nominated to the court by then-President Donald Trump, wrote the opinion for a 10-member majority.

The ruling maintains the status quo for federal employee vaccines. It upholds a preliminary injunction blocking the mandate issued by a federal judge in January 2022. At that point, the administration said nearly 98% of covered employees had been vaccinated.
Related listings
A German appeals court on Thursday ordered a new sentencing hearing for a German convert to Islam who was given 10 years in prison on charges that, as a member of the Islamic State group in Iraq, she allowed a 5-year-old Yazidi girl she and her husba...

A federal appeals court ruled Thursday that the government can't stop people who have domestic violence restraining orders against them from owning guns — the latest domino to fall after the U.S. Supreme Court's conservative majorit...

Former Louisiana Democratic Party leader Karen Carter Peterson, who resigned from the state Senate last year year citing depression and a gambling addiction — and later pleaded guilty to federal wire fraud — was sentenced on Wednesday to ...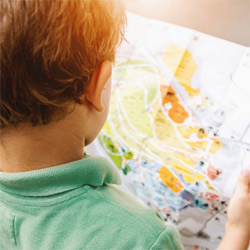 St. Louis Missouri Criminal Defense Lawyer
A National Presence with clients all over the country. For years, The Law Offices of John M. Lynch, LLC, has been committed to providing clients with the attentive service and the strong representation needed to resolve complex criminal defense, personal injury and general litigation issues. And we have achieved and unparalleled level of success. Our St. Louis trial lawyers aggressively defend state and federal cases involving drug crimes, white collar crimes, violent crimes, DWI and other crimes in the St. Louis area and beyond. As our motto states, YOUR SOLUTION BEGINS WITH US. Call us today for your free consulation!"

Any federal crime allegation or arrest can change your life. The consequences for a conviction are severe, including the possibility of fines, property forfeiture, prison time and other punishments. Aggressive representation is needed to defend against charges at the federal level. The Law Offices of John M. Lynch, LLC, offers experienced federal criminal defense for clients in St. Louis, St. Charles and surrounding communities in Missouri, Illinois and the nation. Our law firm has a proven record of success for cases involving serious federal charges.