Tennessee can enforce ban on transgender care for minors, court says
Law Review
Tennessee's ban on gender-affirming care for transgender youth can go into effect — at least for now — after a federal appeals court on Saturday temporarily reversed a lower court ruling.

Last month, a district court judge in Tennessee found that the state's new law banning transgender therapies like hormone blockers and surgeries for transgender youth was unconstitutional because it discriminated on the basis of sex. The judge blocked large swaths of the law from taking effect.

On Saturday, however, the Sixth U.S. Circuit Court of Appeals in Cincinnati granted an emergency appeal from Tennessee. In a 2-1 ruling, the majority wrote that decisions on emerging policy issues like transgender care are generally better left to legislatures rather than judges.

"Given the high stakes of these nascent policy deliberations — the long-term health of children facing gender dysphoria — sound government usually benefits from more rather than less debate," wrote Chief Judge Jeffrey Sutton, an appointee of former President George W. Bush.

Tennessee's attorney general, Jonathan Skrmetti, praised the ruling, saying the ban can now be fully enforced. "The case is far from over, but this is a big win," he said in a statement.

The ruling is preliminary, and remains in force only until the appeals court conducts a full review of the appeal. Sutton wrote that the appeal process will be expedited, with a goal of resolving the case by Sept. 30.

Tennessee is one of at least 20 states across the country that have recently enacted bans or restrictions on gender-affirming care for minors. Federal judges in Indiana and Kentucky have blocked those laws from taking effect, while a judge in Arkansas struck down that state's law.
Related listings
A South Florida man faces up to five years in federal prison for threatening election workers during the August 2022 primary.Joshua David Lubitz, 38, of Sunrise, pleaded guilty Wednesday in Miami federal court to threatening election workers, accordi...

Senegal's main opposition leader on Monday was given a six-month suspended prison sentence by an appeals court in the West African nation over a defamation case brought against him by a government minister.The court ruling against Ousmane Sonko...

U.S. and Mexican officials have agreed on new immigration policies meant to deter illegal border crossings while also opening up other pathways ahead of an expected increase in migrants following the end of pandemic restrictions next week.Homeland Se...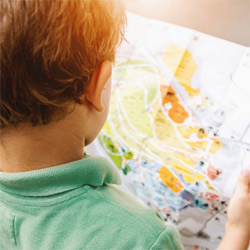 St. Louis Missouri Criminal Defense Lawyer
A National Presence with clients all over the country. For years, The Law Offices of John M. Lynch, LLC, has been committed to providing clients with the attentive service and the strong representation needed to resolve complex criminal defense, personal injury and general litigation issues. And we have achieved and unparalleled level of success. Our St. Louis trial lawyers aggressively defend state and federal cases involving drug crimes, white collar crimes, violent crimes, DWI and other crimes in the St. Louis area and beyond. As our motto states, YOUR SOLUTION BEGINS WITH US. Call us today for your free consulation!"

Any federal crime allegation or arrest can change your life. The consequences for a conviction are severe, including the possibility of fines, property forfeiture, prison time and other punishments. Aggressive representation is needed to defend against charges at the federal level. The Law Offices of John M. Lynch, LLC, offers experienced federal criminal defense for clients in St. Louis, St. Charles and surrounding communities in Missouri, Illinois and the nation. Our law firm has a proven record of success for cases involving serious federal charges.