Florida man pleads guilty to threatening poll workers
Law Review
A South Florida man faces up to five years in federal prison for threatening election workers during the August 2022 primary.

Joshua David Lubitz, 38, of Sunrise, pleaded guilty Wednesday in Miami federal court to threatening election workers, according to court documents. His sentencing is scheduled for July 25.

According to court documents, Lubitz was at a Sunrise Senior Center polling station last August when he was heard counting election workers and saying, "Should I kill them one by one, or should I blow the place up?" Lubitz was also heard saying, "My dad would love this; it would be easy," as well as, "This would be nice and sweet."

As Lubitz drove away from the polling site, he extended his arm toward two poll workers and made a threatening gesture toward them with his hand, prosecutors said.

Sunrise is located about 30 miles (50 kilometers) north of Miami.


Related listings
Senegal's main opposition leader on Monday was given a six-month suspended prison sentence by an appeals court in the West African nation over a defamation case brought against him by a government minister.The court ruling against Ousmane Sonko...

U.S. and Mexican officials have agreed on new immigration policies meant to deter illegal border crossings while also opening up other pathways ahead of an expected increase in migrants following the end of pandemic restrictions next week.Homeland Se...

President Joe Biden's order that federal employees get vaccinated against COVID-19 has been blocked by a federal appeals court. The 5th U.S. Circuit Court of Appeals in New Orleans, in a decision Thursday, rejected arguments that Biden, as the ...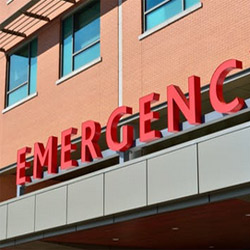 Nicholas C. Minshew - Minshew & Ahluwalia LLP
<Nicholas C. Minshew, Attorney at Law, concentrates his practice in the area of Family Law including divorce, separation, child support, child custody, alimony, division of property, separation agreements, domestic violence, prenuptial agreements, and child support enforcement & modification. Mr. Minshew provides legal services to clients in Washington, D.C., and throughout Maryland, including Montgomery County, Frederick County, and Prince George's County.

Mr. Minshew obtained his Juris Doctorate degree from the American University, Washington College of Law in 2000, where he worked as an editor for the Administrative Law Review. After receiving his law degree, Mr. Minshew worked as an attorney for the global law firm of Morgan, Lewis & Bockius LLP, and for Leonard Street & Deinard LLP representing companies in Federal proceedings. During that time, Mr. Minshew redirected his focus to provide legal services directly to individuals and families.