Ex-Louisiana lawmaker gets 22-month sentence for wire fraud
Law Review
Former Louisiana Democratic Party leader Karen Carter Peterson, who resigned from the state Senate last year year citing depression and a gambling addiction — and later pleaded guilty to federal wire fraud — was sentenced on Wednesday to 22 months in prison.

Peterson, who served in the Louisiana Legislature for more than 22 years, admitted in August to taking more than $140,000 in funds from her reelection campaign and from the state Democratic Party. The ex-lawmaker spent a "substantial amount" of that money on casino gambling, according to court documents.

Although the felony charge of federal wire fraud carries a maximum prison sentence of 20 years, U.S. District Judge Sarah Vance sentenced Peterson to significantly less, The Advocate reported.

"People trusted me and I breached that trust," Peterson said in court, WDSU-TV reported.

At the sentencing, Peterson cried at the podium and repented for her criminal wrongdoing — apologizing to her constituents, family and friends.

Ahead of the sentencing, Peterson's lawyers implored U.S. District Judge Sarah Vance to consider an alternative to prison — such as probation or home confinement.

They said her gambling addiction resulted in "diminished mental capacity," which can qualify a defendant for a reduced sentence, according to court filings obtained by The Times-Picayune/The New Orleans Advocate. In addition, they pointed to her Christian faith, her acceptance of responsibility for the crimes and her participation in Gamblers Anonymous.
Related listings
Prosecutors plan to seek a decades-long prison sentence for a man who is expected to plead guilty this week to opening fire in a subway car and wounding 10 riders in an attack that shocked New York City.Frank James, 63, is scheduled to enter a guilty...

A federal judge has temporarily halted the city of Phoenix from conducting sweeps of a huge homeless encampment downtown.Judge Murray Snow issued an emergency injunction Thursday in response to a lawsuit filed in U.S. District Court by the ACLU of Ar...

An man granted a new trial in the murders of three men in Ohio more than a decade and a half ago has been released after reaching a plea agreement with prosecutors.Stoney Thompson, 43, was originally sentenced in Lucas County to three consecutive lif...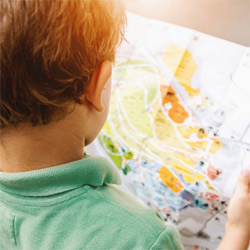 St. Louis Missouri Criminal Defense Lawyer
A National Presence with clients all over the country. For years, The Law Offices of John M. Lynch, LLC, has been committed to providing clients with the attentive service and the strong representation needed to resolve complex criminal defense, personal injury and general litigation issues. And we have achieved and unparalleled level of success. Our St. Louis trial lawyers aggressively defend state and federal cases involving drug crimes, white collar crimes, violent crimes, DWI and other crimes in the St. Louis area and beyond. As our motto states, YOUR SOLUTION BEGINS WITH US. Call us today for your free consulation!"

Any federal crime allegation or arrest can change your life. The consequences for a conviction are severe, including the possibility of fines, property forfeiture, prison time and other punishments. Aggressive representation is needed to defend against charges at the federal level. The Law Offices of John M. Lynch, LLC, offers experienced federal criminal defense for clients in St. Louis, St. Charles and surrounding communities in Missouri, Illinois and the nation. Our law firm has a proven record of success for cases involving serious federal charges.