Judge orders Phoenix to stop sweeps of homeless encampments
Law Review
A federal judge has temporarily halted the city of Phoenix from conducting sweeps of a huge homeless encampment downtown.

Judge Murray Snow issued an emergency injunction Thursday in response to a lawsuit filed in U.S. District Court by the ACLU of Arizona.

The order prohibits authorities from enforcing sleeping and camping bans on anyone who cannot obtain a bed in a shelter. They also cannot seize property unless it is contraband or somehow a threat.

However, the judge says the injunction does not stop the city from carrying out "enhanced cleanup plans" in "the Zone," the name given for the area where homeless often camp out.

In its complaint, the ACLU says the sweeps have displaced people and destroyed important belongings such as identification documents and prescription medications.

Previously, the city of Phoenix conducted sweeps three times a week, dispatching city workers accompanied by police officers, often in the predawn hours without warning.
Related listings
An man granted a new trial in the murders of three men in Ohio more than a decade and a half ago has been released after reaching a plea agreement with prosecutors.Stoney Thompson, 43, was originally sentenced in Lucas County to three consecutive lif...

A federal judge has approved a nearly $58 million settlement in a class-action lawsuit filed in response to the deaths of dozens of veterans who contracted COVID-19 at a Massachusetts veterans home."It was with heavy hearts that we got to the f...

A federal judge has refused to dismiss a lawsuit against Democratic Gov. John Carney over Delaware's requirement for political balance on its courts.Friday's ruling is the latest in a long-running legal battle over a "major-party&rd...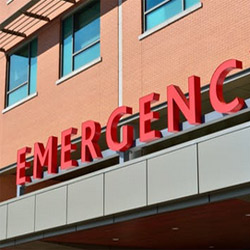 Nicholas C. Minshew - Minshew & Ahluwalia LLP
<Nicholas C. Minshew, Attorney at Law, concentrates his practice in the area of Family Law including divorce, separation, child support, child custody, alimony, division of property, separation agreements, domestic violence, prenuptial agreements, and child support enforcement & modification. Mr. Minshew provides legal services to clients in Washington, D.C., and throughout Maryland, including Montgomery County, Frederick County, and Prince George's County.

Mr. Minshew obtained his Juris Doctorate degree from the American University, Washington College of Law in 2000, where he worked as an editor for the Administrative Law Review. After receiving his law degree, Mr. Minshew worked as an attorney for the global law firm of Morgan, Lewis & Bockius LLP, and for Leonard Street & Deinard LLP representing companies in Federal proceedings. During that time, Mr. Minshew redirected his focus to provide legal services directly to individuals and families.