Trump closes in on Supreme Court pick; 3 judges top list
U.S. Supreme Court
President Donald Trump is closing in on his next Supreme Court nominee, with three federal judges leading the competition to replace retiring Justice Anthony Kennedy.

Trump's top contenders for the vacancy at this time are federal appeals judges Amy Coney Barrett, Brett Kavanaugh and Raymond Kethledge, said a person familiar with Trump's thinking who was not authorized to speak publicly.

Working closely with a White House team and consulting with lawmakers and outside advisers, Trump has spent the week deliberating on the choice. He conducted interviews on Monday and Tuesday and has spoken to seven possible candidates. He has not yet publicly indicated that he has narrowed the list and could still consider others in the mix.

With customary fanfare, Trump plans to announce his selection Monday night, kicking off a contentious nomination process as Republicans seek to shift the court to the right and Democrats strive to block the effort.

Vice President Mike Pence has also met with some of the contenders for the Supreme Court vacancy created by Justice Anthony Kennedy's retirement, The Associated Press has learned.

The meetings took place in recent days, according to a person familiar with the search process. The person did not specify which candidates Pence met with and spoke on condition of anonymity Wednesday to describe the private search process.
Related listings
U.S. Supreme Court

01/27/2018

The U.S. Supreme Court has halted the execution of an Alabama inmate whose attorneys argue that dementia has left the 67-year-old unable to remember killing a police officer three decades ago.Justices issued a stay Thursday night, the same evening th...

U.S. Supreme Court

09/09/2017

The Minnesota Supreme Court says Gov. Mark Dayton's veto of the Legislature's budget was constitutional.The ruling Friday is counter to a lower-court ruling this summer that Dayton had acted unconstitutionally, but is not the last word in...

U.S. Supreme Court

09/09/2017

U.S. Supreme Court Justice Antonin Scalia's death forced the rest of the court to learn how to work together to avoid ties, Justice Elena Kagan said during a stop Friday at the University of Wisconsin-Madison.Kagan spoke for about an hour with UW Law...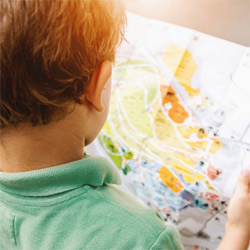 New York Commercial Litigation Law Firm - Woods Lonergan PLLC
Founded in 1993 by Managing Partner James F. Woods, Woods Lonergan PLLC has built a strong reputation as a resourceful and industrious firm that provides clients with clear, concise, and straightforward answers to their most challenging legal issues. Partner Lawrence R. Lonergan, who joined the firm in 2008, has been a friend and colleague to Mr. Woods for over 40 years and shares the same business philosophy. Woods Lonergan PLLC's collective experience and expertise enables the firm to expeditiously and effectively analyze the increasing challenges clients face in an evolving business and legal world, in many instances, avoiding unnecessary time and expense to our clients. Our mission is simple: provide cutting-edge expertise and sound advice in select areas of the law for corporate and business clients. We thrive on providing each client with personalized attention, forceful representation, and a collaborative team effort that embraces collective knowledge.
Business News