Supreme Court's Kagan says Scalia death forced compromises
U.S. Supreme Court
U.S. Supreme Court Justice Antonin Scalia's death forced the rest of the court to learn how to work together to avoid ties, Justice Elena Kagan said during a stop Friday at the University of Wisconsin-Madison.

Kagan spoke for about an hour with UW Law School Dean Margaret Raymond as scores of law students, attorneys and judges listened. Raymond asked Kagan what role the high court can play in mending a politically polarized country and improving civil discourse.

Kagan acknowledged that many people see the court as mirroring the nation's political differences and the court ultimately must decide cases, not provide an example for how other governmental institutions should function. But she said Scalia's death in 2016 forced the remaining eight justices to work together more closely.

Justice Neil Gorsuch replaced Scalia earlier this year, but before he joined the court the justices worked hard to avoid 4-4 ties out of fear they'd been seen as incapable of doing their jobs, Kagan said.

"None of us wanted that to happen," she said. "It forced us to keep talking to each other. ... I'm actually hopeful that the effects of it will continue. All of us will remember not to stop the conversation too soon and all of us will remember the value of trying to find a place where we can agree or more of us can agree."

She didn't offer any specific examples of compromises on any cases. Raymond didn't ask Kagan about any cases pending before the court and Kagan didn't offer any comments about any specific issues.

She did joke that she was glad she wasn't the court's junior justice anymore now that Gorsuch is on board. She said the junior justice has to open the door during the justices' conference and deliver any coffee or files other justices have requested from their clerks. Earlier this year she had injured her foot and was in a walking boot but her colleagues still made her get up and open the door.
Related listings
U.S. Supreme Court

09/01/2017

Idaho Gov. C.L. "Butch" Otter has appointed Twin Falls judge Richard Bevan to the state's highest court.Otter announced Tuesday that Bevan — currently the 5th Judicial District's administrative judge — will replace retiring Idaho Supreme ...

U.S. Supreme Court

08/30/2017

North Carolina's highest court on Monday tackled the question of how far the Republican-led legislature can go to minimize new Democratic Gov. Roy Cooper's ability to pursue goals that helped him get elected last year by reshaping state government.Th...

U.S. Supreme Court

08/29/2017

U.S. Supreme Court Justice Samuel Alito on Monday temporarily halted enforcement of a lower-court ruling that required two Texas congressional districts to be redrawn. Responding to an appeal by Texas Attorney General Ken Paxton, Alito halted action ...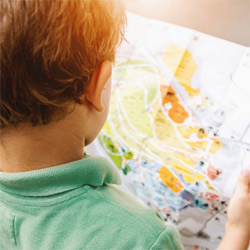 New York Commercial Litigation Law Firm - Woods Lonergan PLLC
Founded in 1993 by Managing Partner James F. Woods, Woods Lonergan PLLC has built a strong reputation as a resourceful and industrious firm that provides clients with clear, concise, and straightforward answers to their most challenging legal issues. Partner Lawrence R. Lonergan, who joined the firm in 2008, has been a friend and colleague to Mr. Woods for over 40 years and shares the same business philosophy. Woods Lonergan PLLC's collective experience and expertise enables the firm to expeditiously and effectively analyze the increasing challenges clients face in an evolving business and legal world, in many instances, avoiding unnecessary time and expense to our clients. Our mission is simple: provide cutting-edge expertise and sound advice in select areas of the law for corporate and business clients. We thrive on providing each client with personalized attention, forceful representation, and a collaborative team effort that embraces collective knowledge.
Business News