Court rules against militant formerly known as H. Rap Brown
Practice Focuses
A prosecutor violated the constitutional rights of the 1960s black militant formerly known as H. Rap Brown during his trial for the killing of a sheriff's deputy, but it's unlikely that substantially affected the verdict, a federal appeals court found.

The finding came Wednesday in the case of the man now known as Jamil Abdullah Al-Amin, who gained prominence more than 50 years ago as a Black Panthers leader who famously said, "Violence is as American as cherry pie." He later converted to Islam, changed his name and was living in Atlanta as an imam in March 2000 when authorities say he shot two sheriff's deputies, killing one.

Al-Amin alleges that a prosecutor at his trial violated his constitutional rights and the court failed to take adequate steps to fix that violation. A federal judge rejected his challenge and the 11th U.S. Circuit Court of Appeals affirmed that ruling.

In 2002, Al-Amin, 75, was convicted of murdering Fulton County sheriff's Deputy Ricky Kinchen and wounding Kinchen's partner, Deputy Aldranon English. He was sentenced to life in prison.

Al-Amin's lawyers argued a prosecutor violated his right not to testify by directly questioning him during closing arguments in a sort of mock cross-examination. They also said the trial judge should have let his lawyers question an FBI agent who was present at his arrest about another incident involving the agent.
Related listings
Practice Focuses

03/02/2019

The Supreme Court seemed inclined Wednesday to rule that a 40-foot-tall cross that stands on public land in Maryland is constitutional, but shy away from a sweeping ruling.The case the justices heard arguments in is being closely watched because it i...

Practice Focuses

12/23/2018

After 21 years on the Mississippi Supreme Court and 10 years as chief justice, Bill Waller Jr. says it's time for someone else to take the helm.Waller's court has at times questioned problems with forensic evidence, but passed when asked to rule on t...

Practice Focuses

12/03/2018

A Sri Lankan court on Monday ordered disputed Prime Minister Mahinda Rajapaksa and his ministers to refrain from carrying out their duties as it hears an appeal against them.While the ruling by the Court of Appeal is an interim order, it is yet anoth...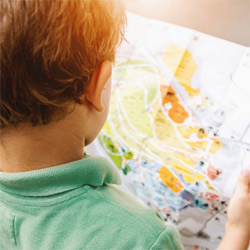 New York Commercial Litigation Law Firm - Woods Lonergan PLLC
Founded in 1993 by Managing Partner James F. Woods, Woods Lonergan PLLC has built a strong reputation as a resourceful and industrious firm that provides clients with clear, concise, and straightforward answers to their most challenging legal issues. Partner Lawrence R. Lonergan, who joined the firm in 2008, has been a friend and colleague to Mr. Woods for over 40 years and shares the same business philosophy. Woods Lonergan PLLC's collective experience and expertise enables the firm to expeditiously and effectively analyze the increasing challenges clients face in an evolving business and legal world, in many instances, avoiding unnecessary time and expense to our clients. Our mission is simple: provide cutting-edge expertise and sound advice in select areas of the law for corporate and business clients. We thrive on providing each client with personalized attention, forceful representation, and a collaborative team effort that embraces collective knowledge.
Business News