Mississippi chief justice: Time for another to lead court
Practice Focuses
After 21 years on the Mississippi Supreme Court and 10 years as chief justice, Bill Waller Jr. says it's time for someone else to take the helm.

Waller's court has at times questioned problems with forensic evidence, but passed when asked to rule on the legality of Mississippi's cap on punitive damages. He said his biggest regret is not getting a statewide system of county courts.

Gov. Phil Bryant has announced that he will replace Waller with Court of Appeals Chief Judge Kenny Griffis, while Presiding Justice Michael Randolph will become the next leader of the nine-member Supreme Court, based on seniority. The outgoing chief justice, son of the late Gov. Bill Waller Sr., a Democrat who served from 1972 to 1976, said he still might run for governor himself.

Waller came on to the court in a different time, before the new judicial building was started, when most record-keeping was on paper and when a hot political battle was waging over limiting damages on civil lawsuits. Another change has been improvements in how inmates are represented in appeals, with the creation of the Office of Capital Post-Conviction Counsel and then the Office of Indigent Appeals.


Related listings
Practice Focuses

12/03/2018

A Sri Lankan court on Monday ordered disputed Prime Minister Mahinda Rajapaksa and his ministers to refrain from carrying out their duties as it hears an appeal against them.While the ruling by the Court of Appeal is an interim order, it is yet anoth...

Practice Focuses

11/05/2018

A Malaysian court on Wednesday set Jan. 7 for two Southeast Asian women charged with murdering the North Korean leader's half brother to begin their defense, as their lawyers complained that some witnesses were unreachable.A High Court judge in...

Practice Focuses

09/14/2018

A juvenile has been waived to adult court to face charges in the fatal shooting of an Indiana University doctor and educator last year.Online court records say 16-year-old Tarius Blade faces three felony burglary charges in the Nov. 20, 2017, slaying...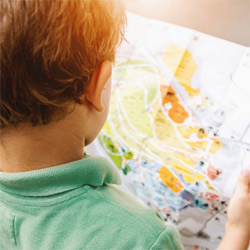 New York Commercial Litigation Law Firm - Woods Lonergan PLLC
Founded in 1993 by Managing Partner James F. Woods, Woods Lonergan PLLC has built a strong reputation as a resourceful and industrious firm that provides clients with clear, concise, and straightforward answers to their most challenging legal issues. Partner Lawrence R. Lonergan, who joined the firm in 2008, has been a friend and colleague to Mr. Woods for over 40 years and shares the same business philosophy. Woods Lonergan PLLC's collective experience and expertise enables the firm to expeditiously and effectively analyze the increasing challenges clients face in an evolving business and legal world, in many instances, avoiding unnecessary time and expense to our clients. Our mission is simple: provide cutting-edge expertise and sound advice in select areas of the law for corporate and business clients. We thrive on providing each client with personalized attention, forceful representation, and a collaborative team effort that embraces collective knowledge.
Business News