Trump, GOP states ask appeals court to kill 'Obamacare'
Political and Legal
Taking a harder line on health care, the Trump administration joined a coalition of Republican-led states Wednesday in asking a federal appeals court to entirely overturn former President Barack Obama's signature health care law — a decision that could leave millions uninsured.

Congress rendered the Affordable Care Act completely unconstitutional in 2017 by eliminating an unpopular tax penalty for not having insurance, the administration and GOP states told the court.

The "Obamacare" opponents hope to persuade the 5th U.S. Circuit Court of Appeals in New Orleans to uphold U.S. District Court Judge Reed O'Connor's ruling late last year striking down the law.

If the ruling is allowed to stand, more than 20 million Americans would be at risk of losing their health insurance, re-igniting a winning political issue for Democrats heading into the 2020 elections. President Donald Trump, who never produced a health insurance plan to replace "Obamacare," is now promising one after the elections.

The Trump administration acknowledged it had changed positions in the case. Early on, the administration argued that only certain key parts of the ACA, such as protections for people with pre-existing medical conditions, should be invalidated. But it said other important provisions such as Medicaid expansion, subsidies for premiums and health insurance markets could continue to stand.

Wednesday, the administration said it had reconsidered in light of O'Connor's ruling. "The remaining provisions of the ACA should not be allowed to remain in effect — again, even if the government might support some individual positions as a policy matter," the administration wrote in its court filing.

The Justice Department's legal brief also seemed to be trying to carve out some exceptions. For example, the administration said the ACA's anti-fraud provisions should remain in effect.
Related listings
Political and Legal

03/01/2019

The Supreme Court is ordering a new state court hearing to determine whether an Alabama death row inmate is so affected by dementia that he can't be executed.The justices ruled 5-3 on Wednesday in favor of inmate Vernon Madison, who killed a police o...

Political and Legal

09/25/2018

Six countries from the Americas say they are asking the International Criminal Court to investigate Venezuela's government for alleged crimes against humanity. It's the first time that member countries have referred another country to the Netherlands...

Political and Legal

09/11/2018

The New Mexico Supreme Court is blocking a ballot option that would have allowed voters to select candidates from one particular party in all races by marking a single box. The court made its decision Wednesday after listening to oral arguments ...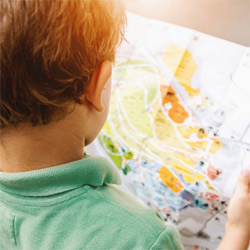 New York Commercial Litigation Law Firm - Woods Lonergan PLLC
Founded in 1993 by Managing Partner James F. Woods, Woods Lonergan PLLC has built a strong reputation as a resourceful and industrious firm that provides clients with clear, concise, and straightforward answers to their most challenging legal issues. Partner Lawrence R. Lonergan, who joined the firm in 2008, has been a friend and colleague to Mr. Woods for over 40 years and shares the same business philosophy. Woods Lonergan PLLC's collective experience and expertise enables the firm to expeditiously and effectively analyze the increasing challenges clients face in an evolving business and legal world, in many instances, avoiding unnecessary time and expense to our clients. Our mission is simple: provide cutting-edge expertise and sound advice in select areas of the law for corporate and business clients. We thrive on providing each client with personalized attention, forceful representation, and a collaborative team effort that embraces collective knowledge.
Business News