Supreme Court rules for Alabama death row inmate
Political and Legal
The Supreme Court is ordering a new state court hearing to determine whether an Alabama death row inmate is so affected by dementia that he can't be executed.

The justices ruled 5-3 on Wednesday in favor of inmate Vernon Madison, who killed a police officer in 1985. His lawyers say he has suffered strokes that have left him with severe dementia.

Chief Justice John Roberts joined the court's four liberals in siding with Madison.

The high court ruling is not the end of the case. Justice Elena Kagan says in her majority opinion that, if the state wants to put Madison to death, an Alabama state court must determine that Madison understands why he is being executed.

The justices have previously said the constitutional ban on cruel and unusual punishment means that people who are insane, delusional or psychotic cannot be executed.

But Kagan, reading a summary of her ruling, said, "Based on our review of the record, we can't be sure that the state court recognized that Madison's dementia might render him incompetent to be executed."

Justices Samuel Alito, Neil Gorsuch and Clarence Thomas, who last year would have allowed the execution to proceed without hearing the case, dissented. Justice Brett Kavanaugh was not yet on the court when arguments took place in early October.
Related listings
Political and Legal

09/25/2018

Six countries from the Americas say they are asking the International Criminal Court to investigate Venezuela's government for alleged crimes against humanity. It's the first time that member countries have referred another country to the Netherlands...

Political and Legal

09/11/2018

The New Mexico Supreme Court is blocking a ballot option that would have allowed voters to select candidates from one particular party in all races by marking a single box. The court made its decision Wednesday after listening to oral arguments ...

Political and Legal

09/06/2018

President Donald Trump is taking the Washington debate over his Supreme Court nominee to the homes of two red-state Senate Democrats this week, elevating Judge Brett Kavanaugh's confirmation as a political litmus test for voters.Trump's strategy aims...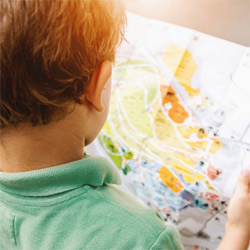 New York Commercial Litigation Law Firm - Woods Lonergan PLLC
Founded in 1993 by Managing Partner James F. Woods, Woods Lonergan PLLC has built a strong reputation as a resourceful and industrious firm that provides clients with clear, concise, and straightforward answers to their most challenging legal issues. Partner Lawrence R. Lonergan, who joined the firm in 2008, has been a friend and colleague to Mr. Woods for over 40 years and shares the same business philosophy. Woods Lonergan PLLC's collective experience and expertise enables the firm to expeditiously and effectively analyze the increasing challenges clients face in an evolving business and legal world, in many instances, avoiding unnecessary time and expense to our clients. Our mission is simple: provide cutting-edge expertise and sound advice in select areas of the law for corporate and business clients. We thrive on providing each client with personalized attention, forceful representation, and a collaborative team effort that embraces collective knowledge.
Business News