Top UK court: Johnson's suspension of Parliament was illegal
Legal Business
In a decision that badly undermines Boris Johnson's authority, Britain's highest court ruled unanimously Tuesday that the prime minister broke the law by suspending Parliament in a way that squelched legitimate scrutiny of his Brexit plan.

The historic move by the U.K. Supreme Court offered a ringing endorsement of Parliament's sovereignty and slapped down what justices viewed as the legislature's silencing by the executive.

The ruling upended the prime minister's plan to keep lawmakers away until two weeks before Britain is due to leave the European Union. The Supreme Court said Johnson's suspension was "void" and never legally took effect, opening the door for Parliament to resume its duties Wednesday morning as if nothing had happened.

House of Commons Speaker John Bercow welcomed the decision, saying citizens were "entitled" to have Parliament in session to review the government and enact laws.

The ruling also established that Johnson had involved Queen Elizabeth II ? one of the most revered and respected figures in British life ? by giving her improper advice when he sought her permission to shutter Parliament for five weeks.

The justices made clear they were not criticizing Elizabeth, who as a constitutional monarch was required to approve the prime minister's request.

The British government said Johnson spoke to the queen after the ruling, but did not disclose details of the conversation.
Related listings
Legal Business

09/01/2019

The Supreme Court is allowing nationwide enforcement of a new Trump administration rule that prevents most Central American immigrants from seeking asylum in the United States.The justices' order late Wednesday temporarily undoes a lower-court ...

Legal Business

07/25/2019

The Supreme Court cleared the way for the Trump administration to tap billions of dollars in Pentagon funds to build sections of a border wall with Mexico.The court's five conservative justices gave the administration the green light on Friday ...

Legal Business

07/22/2019

Retired Supreme Court Justice John Paul Stevens has been remembered as a "brilliant man" with a "deep devotion to the rule of law" during a ceremony at the court where he served for nearly 35 years.Stevens died last week in Florida at age 99 after su...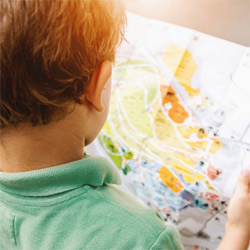 New York Commercial Litigation Law Firm - Woods Lonergan PLLC
Founded in 1993 by Managing Partner James F. Woods, Woods Lonergan PLLC has built a strong reputation as a resourceful and industrious firm that provides clients with clear, concise, and straightforward answers to their most challenging legal issues. Partner Lawrence R. Lonergan, who joined the firm in 2008, has been a friend and colleague to Mr. Woods for over 40 years and shares the same business philosophy. Woods Lonergan PLLC's collective experience and expertise enables the firm to expeditiously and effectively analyze the increasing challenges clients face in an evolving business and legal world, in many instances, avoiding unnecessary time and expense to our clients. Our mission is simple: provide cutting-edge expertise and sound advice in select areas of the law for corporate and business clients. We thrive on providing each client with personalized attention, forceful representation, and a collaborative team effort that embraces collective knowledge.
Business News