Supreme Court: Trump can use Pentagon funds for border wall
Legal Business
The Supreme Court cleared the way for the Trump administration to tap billions of dollars in Pentagon funds to build sections of a border wall with Mexico.

The court's five conservative justices gave the administration the green light on Friday to begin work on four contracts it has awarded using Defense Department money. Funding for the projects had been frozen by lower courts while a lawsuit over the money proceeded. The court's four liberal justices wouldn't have allowed construction to start.

The justices' decision to lift the freeze on the money allows President Donald Trump to make progress on a major 2016 campaign promise heading into his race for a second term. Trump tweeted after the announcement: "Wow! Big VICTORY on the Wall. The United States Supreme Court overturns lower court injunction, allows Southern Border Wall to proceed. Big WIN for Border Security and the Rule of Law!"

The Supreme Court's action reverses the decision of a trial court, which initially froze the funds in May, and an appeals court, which kept that freeze in place earlier this month. The freeze had prevented the government from tapping approximately $2.5 billion in Defense Department money to replace existing sections of barrier in Arizona, California and New Mexico with more robust fencing.

The case the Supreme Court ruled in began after the 35-day partial government shutdown that started in December of last year. Trump ended the shutdown in February after Congress gave him approximately $1.4 billion in border wall funding. But the amount was far less than the $5.7 billion he was seeking, and Trump then declared a national emergency to take cash from other government accounts to use to construct sections of wall.

The money Trump identified includes $3.6 billion from military construction funds, $2.5 billion in Defense Department money and $600 million from the Treasury Department's asset forfeiture fund.
Related listings
Legal Business

07/22/2019

Retired Supreme Court Justice John Paul Stevens has been remembered as a "brilliant man" with a "deep devotion to the rule of law" during a ceremony at the court where he served for nearly 35 years.Stevens died last week in Florida at age 99 after su...

Legal Business

05/28/2019

The Senate majority leader says if there's a vacancy on the Supreme Court during next year's election cycle, the Republican-controlled Senate would likely confirm a nominee selected by President Donald Trump.In an appearance Tuesday in Pa...

Legal Business

01/18/2019

A federal judge in South Carolina has turned back the Trump administration's attempt to continue preparatory work for offshore drilling during the federal government's partial shutdown, issuing a ruling in a federal lawsuit challenging the overall ex...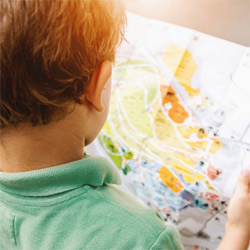 New York Commercial Litigation Law Firm - Woods Lonergan PLLC
Founded in 1993 by Managing Partner James F. Woods, Woods Lonergan PLLC has built a strong reputation as a resourceful and industrious firm that provides clients with clear, concise, and straightforward answers to their most challenging legal issues. Partner Lawrence R. Lonergan, who joined the firm in 2008, has been a friend and colleague to Mr. Woods for over 40 years and shares the same business philosophy. Woods Lonergan PLLC's collective experience and expertise enables the firm to expeditiously and effectively analyze the increasing challenges clients face in an evolving business and legal world, in many instances, avoiding unnecessary time and expense to our clients. Our mission is simple: provide cutting-edge expertise and sound advice in select areas of the law for corporate and business clients. We thrive on providing each client with personalized attention, forceful representation, and a collaborative team effort that embraces collective knowledge.
Business News