McConnell: 'We'd Fill' Any Supreme Court Vacancy in 2020
Legal Business
The Senate majority leader says if there's a vacancy on the Supreme Court during next year's election cycle, the Republican-controlled Senate would likely confirm a nominee selected by President Donald Trump.

In an appearance Tuesday in Paducah, Kentucky, Sen. Mitch McConnell, R-Ky., told a questioner that if a Supreme Court justice died next year, creating a vacancy on the nine-member court, "Oh, we'd fill it."

McConnell's comments appeared to mark a reversal from his stance three years ago, during President Barack Obama's final year in office, when he orchestrated a blockade of Obama's choice of Merrick Garland to replace the late Justice Antonin Scalia. McConnell blocked hearings for Garland, a federal appeals court judge, saying that the choice should be left to voters in an election year.

McConnell's change of heart drew attacks from Democrats still smarting from his success in cementing the high court's conservative majority. The vacancy created by Scalia's death was filled by conservative Neil Gorsuch while swing vote Anthony Kennedy, who retired, was replaced by Justice Brett Kavanaugh after an acrimonious brawl last year.

Senate Democratic leader Chuck Schumer of New York said McConnell was a "hypocrite" and tweeted that his colleague "lives for GOP judges because he knows the GOP agenda is so radical & unpopular they can only achieve it in courts."
Related listings
Legal Business

01/18/2019

A federal judge in South Carolina has turned back the Trump administration's attempt to continue preparatory work for offshore drilling during the federal government's partial shutdown, issuing a ruling in a federal lawsuit challenging the overall ex...

Legal Business

12/05/2018

A Minnesota man accused of faking his own death seven years ago to collect a $2 million life insurance policy arranged for a stand-in corpse to be dressed in his clothes in Moldova, according to a judge's detention order.Igor Vorotinov, 54, als...

Legal Business

10/23/2018

Porn actress Stormy Daniels' lawyer Michael Avenatti must pay $4.85 million to an attorney who worked at his former law firm, a California judge ruled Monday in an order that holds the potential presidential candidate personally liable in a lawsuit o...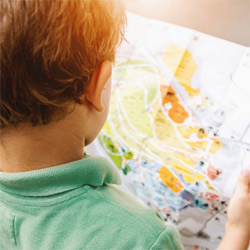 New York Commercial Litigation Law Firm - Woods Lonergan PLLC
Founded in 1993 by Managing Partner James F. Woods, Woods Lonergan PLLC has built a strong reputation as a resourceful and industrious firm that provides clients with clear, concise, and straightforward answers to their most challenging legal issues. Partner Lawrence R. Lonergan, who joined the firm in 2008, has been a friend and colleague to Mr. Woods for over 40 years and shares the same business philosophy. Woods Lonergan PLLC's collective experience and expertise enables the firm to expeditiously and effectively analyze the increasing challenges clients face in an evolving business and legal world, in many instances, avoiding unnecessary time and expense to our clients. Our mission is simple: provide cutting-edge expertise and sound advice in select areas of the law for corporate and business clients. We thrive on providing each client with personalized attention, forceful representation, and a collaborative team effort that embraces collective knowledge.
Business News