Supreme Court allows consumers antitrust suit against Apple
Immigration Law
A divided Supreme Court ruled Monday that consumers can pursue an antitrust lawsuit that claims Apple has unfairly monopolized the market for the sale of iPhone apps.

New Justice Brett Kavanaugh joined the court's four liberals in rejecting a plea from Cupertino, California-based Apple to end the lawsuit. Apple charges a 30% commission to software developers whose more than 2 million apps are sold through Apple's App Store, and iPhone users who must purchase software for their smartphones exclusively through the App Store bear that cost in turn.

IPhone users filed the suit. Kavanaugh wrote the majority opinion.

"In other words, Apple as retailer pockets a 30% commission on every app sale," said Kavanaugh, one of President Donald Trump's two high court appointees.

Justice Neil Gorsuch, Trump's other pick, wrote a dissent for four conservative justices. The consumers' complaint against Apple is the kind of case earlier high court rulings said was not allowed under federal laws that prohibit unfair control of a market, Gorsuch wrote.

Apple had argued it's merely a pipeline between app developers and consumers, and that iPhone users have no claims against Apple under antitrust law.

The suit could force Apple to cut the commission it charges software developers. A judge could triple the compensation to consumers under antitrust law if Apple ultimately loses the suit.
Related listings
Immigration Law

03/14/2019

A lawyer for Jussie Smollett said Tuesday that she would welcome cameras in the courtroom during the "Empire" actor's trial on charges accusing him of lying to the police, saying there has been a lot of leaked misinformation and cam...

Immigration Law

03/13/2019

The Connecticut Supreme Court is scheduled to rule on whether gun maker Remington can be sued for making the Bushmaster rifle used to kill 20 children and six educators at Sandy Hook Elementary School in 2012.Justices are split on the question as the...

Immigration Law

10/11/2018

Former FIFA executive committee member Worawi Makudi is at the Court of Arbitration for Sport challenging his ban for forgery ahead of a Thailand soccer federation election.Makudi said outside the court on Thursday he was "very confident. I didn't do...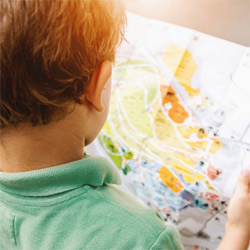 New York Commercial Litigation Law Firm - Woods Lonergan PLLC
Founded in 1993 by Managing Partner James F. Woods, Woods Lonergan PLLC has built a strong reputation as a resourceful and industrious firm that provides clients with clear, concise, and straightforward answers to their most challenging legal issues. Partner Lawrence R. Lonergan, who joined the firm in 2008, has been a friend and colleague to Mr. Woods for over 40 years and shares the same business philosophy. Woods Lonergan PLLC's collective experience and expertise enables the firm to expeditiously and effectively analyze the increasing challenges clients face in an evolving business and legal world, in many instances, avoiding unnecessary time and expense to our clients. Our mission is simple: provide cutting-edge expertise and sound advice in select areas of the law for corporate and business clients. We thrive on providing each client with personalized attention, forceful representation, and a collaborative team effort that embraces collective knowledge.
Business News