Myanmar court extends detention for 2 Reuters reporters
Immigration Law
A court in Myanmar extended the detention of two Reuters journalists on Wednesday and set their trial for Jan. 10 on charges of violating state secrets.

Wa Lone and Kyaw Soe Oo were arrested Dec. 12 for acquiring "important secret papers" from two policemen. The police officers had worked in Rakhine state, where abuses widely blamed on the military have driven more than 630,000 Rohingya Muslims to flee into neighboring Bangladesh. The charges are are punishable by up to 14 years in prison.

"We are just working as journalists. ... We never violate journalism ethics," Wa Lone told reporters as he and his colleague were led out of a police van into the courtroom in Mingalardon, on the outskirts of Yangon.

Their families wept as they got a chance to see them for the first time since their arrests.

"I want my husband to be free soon. And I trust him that he would never violate the law," said Wa Lone's wife, Pan Ei Mon.

U.S., U.N. and European Union officials are among others calling for their release.

Dozens of Myanmar journalists appeared at the court wearing black shirts as part of a protest against the journalists' arrests.

"We are facing the same kind of harassment under the civilian government as we did under the military government," said Thar Lun Zaung Htet, head of a local pressure group for press freedom. "It is not fair for the two journalists to be charged under the official secrets act because they were doing their job as journalists who tried to get information."

On Tuesday, authorities said they would drop charges against two Singaporean reporters and their local staff working for the Turkish state broadcaster TRT. They were arrested on Oct. 27 for allegedly flying a drone over the parliament building without permission.
Related listings
Immigration Law

10/26/2017

A federal appeals court handed the U.S. government a victory Tuesday in its fight against lawsuits opposing a decision to end a program protecting some young immigrants from deportation.The 2nd U.S. Circuit Court of Appeals in Manhattan directed Broo...

Immigration Law

07/13/2017

Immigrant children who cross the border without their parents have the right to a court hearing to challenge any decision to detain them instead of turning them over to family in the U.S., a federal appeals court said Wednesday.The 9th U.S. Circuit C...

Immigration Law

05/23/2017

Supreme Court decisions in a half-dozen cases dealing with immigration over the next two months could reveal how the justices might evaluate Trump administration actions on immigration, especially stepped-up deportations. Some of those cases could be...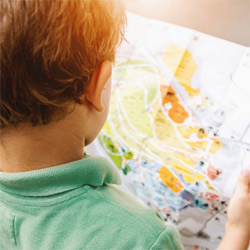 New York Commercial Litigation Law Firm - Woods Lonergan PLLC
Founded in 1993 by Managing Partner James F. Woods, Woods Lonergan PLLC has built a strong reputation as a resourceful and industrious firm that provides clients with clear, concise, and straightforward answers to their most challenging legal issues. Partner Lawrence R. Lonergan, who joined the firm in 2008, has been a friend and colleague to Mr. Woods for over 40 years and shares the same business philosophy. Woods Lonergan PLLC's collective experience and expertise enables the firm to expeditiously and effectively analyze the increasing challenges clients face in an evolving business and legal world, in many instances, avoiding unnecessary time and expense to our clients. Our mission is simple: provide cutting-edge expertise and sound advice in select areas of the law for corporate and business clients. We thrive on providing each client with personalized attention, forceful representation, and a collaborative team effort that embraces collective knowledge.
Business News